2022-10-07 - New application: "Build your team" Follow
To provide the administrator with more tools and dynamics to improve interaction with their audience and enhance brand visibility, we have added a new product in our portfolio of available applications: the application "Build your team".
With the "Build Your Team" app, you can challenge your audience to create their ideal team or to guess the Lineup of a football, basketball or any other sport match. Participants will be able to see the teams they have created in an image, with the face or the jerseys of the players on the playing field, and share their team on any social network with their friends and contacts. In addition, the system automatically awards points to the winners who guessed the correct final team.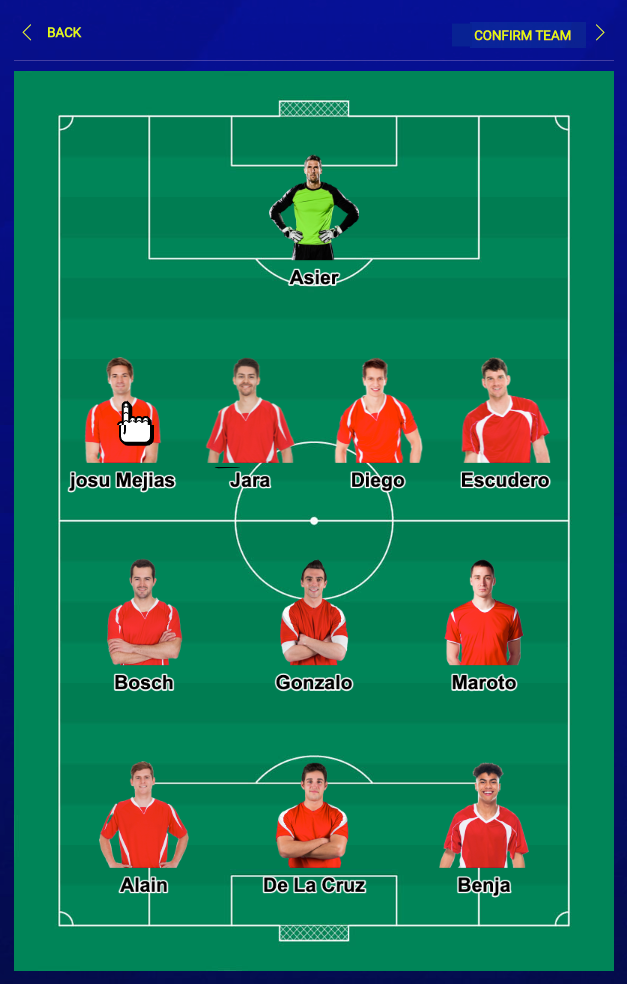 Test the user experience in our demo here.
The main features of the "Build your team" app are the following:
You will be able to customize the entire presentation of the team: You will be able to present the players with their name, and accompany it with their photo or a t-shirt with dorsal. You can add as many players as you want and also indicate the background on which they will be displayed: a court, a football field or another scenario.
You will be able to set how many players to choose by position: You will be able to define the minimum and maximum number of players that can be picked in the team by position, decide which players are presented in each position, as well as the total number of players to select to create the team.
The application will generate an image of the final team to viralize: The application will generate an image of the team configured by the participant, with the background set, which they can download and share with their friends.
Automatic allocation of points to the players who guessed the final team: When the starting team is known you can automatically check if there are participants who guessed the lineup. You can activate the ranking to make the score of all users public.
Multiple options to reward participants: You can assign the prize/s to the participants with the highest score, run a raffle among the participants with the most points, draw a prize among all participants, etc.
You will find the new application "Build your team" under the "Quizzes" category: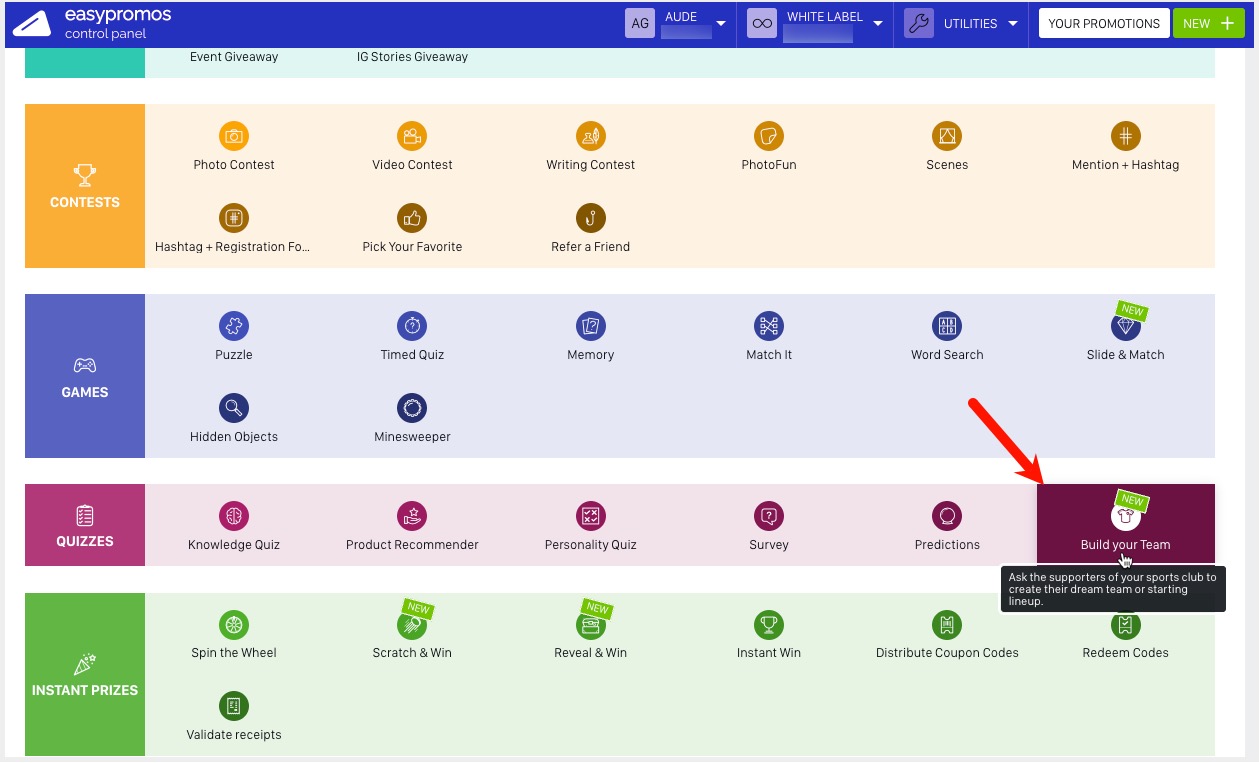 You can find more information about the "Build Your Team" app here and how to set up the promotion step-by-step in this tutorial.