2022-12-13 - New application: Word Shuffle Follow
In order to offer the promotion organizers more dynamic to enhance interaction with their audience, we have added a new product in our portfolio of available applications: the "Word Shuffle" game.
With the "Word Shuffle" game you can challenge your audience to find the hidden words or phrases. To do this, they must sort the letters that appear on the game board to form letter by letter the word or phrase. To guide users, you can propose textual or visual clues, and you can configure the time and difficulty to add more emotion to the game. Users will earn points that will put them in a global ranking with all players.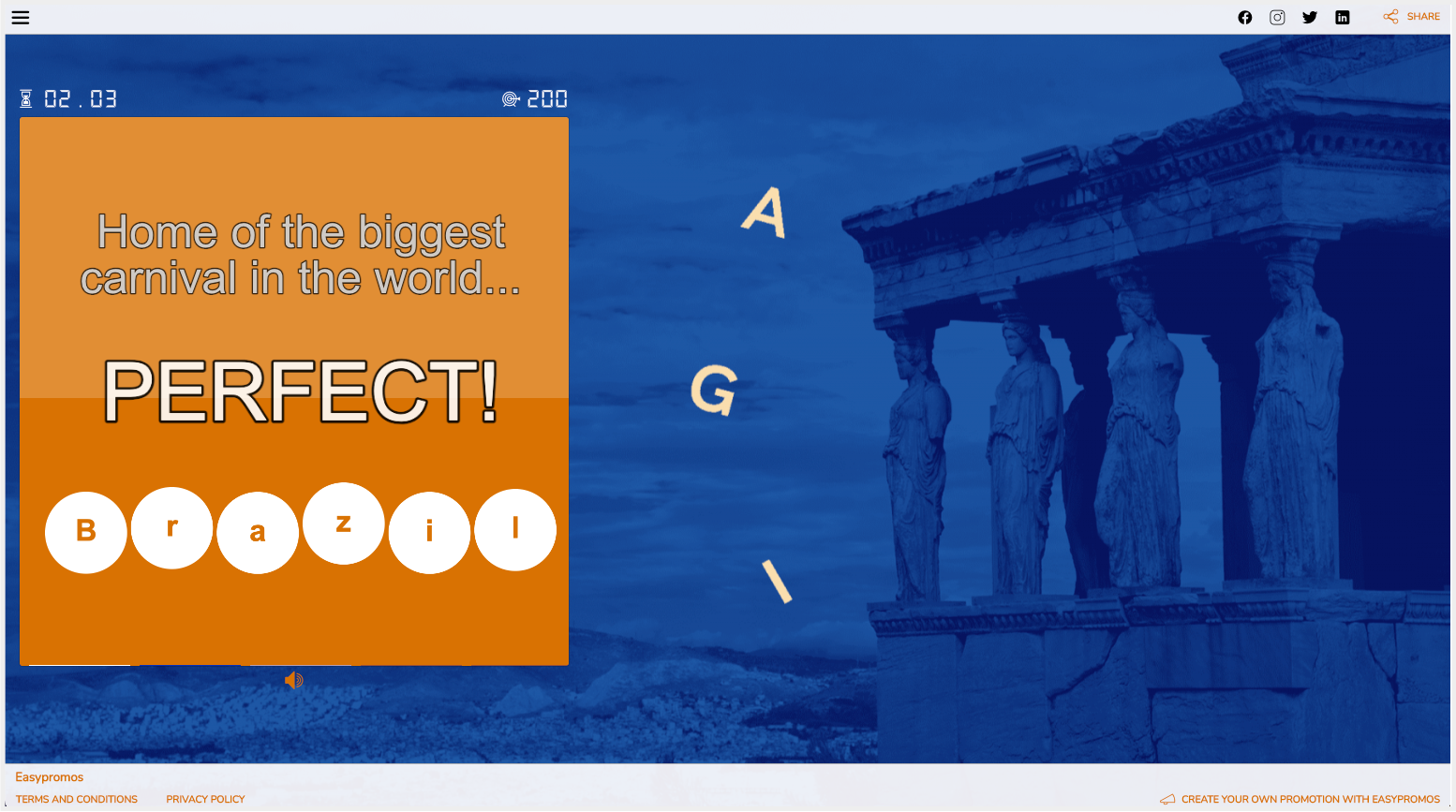 The game "Word shuffle" offers the following features:
You can upload your own words, that users will have to rebuild letter by letter and the system will create the game automatically.
You can restrict the time that the users will have to find the different words (From 10 to 90 seconds per word).
You can adapt the difficulty of the game applying one of the two levels of difficulty available to customize the experience to the maximum.
Multiple options to reward participants: You can assign the prize or prizes to the participants with the highest score, run a draw among the participants with the most points, draw a prize among all participants, etc.
You will find the new application "Word Shuffle" under the "Games" category: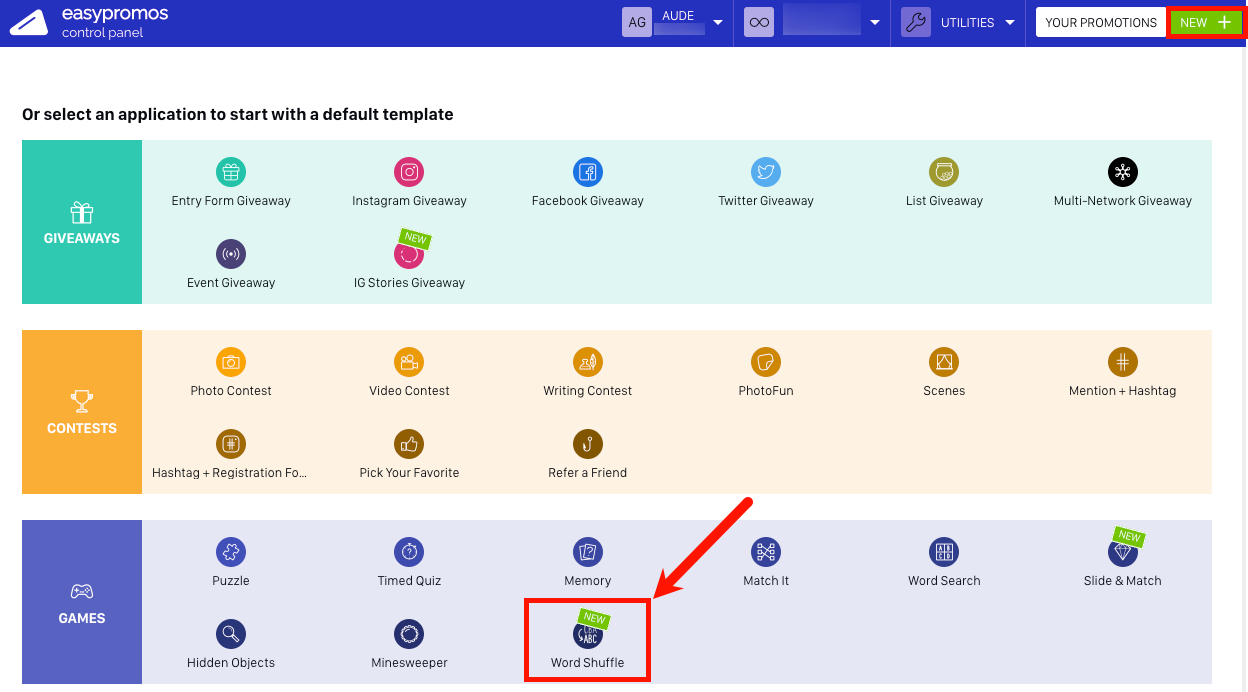 Enter here to see more information about the game and its features.
See here how to configure your game, in our step by step tutorial..