2023-10-24 - 3 applications classified as "Old" Follow
Three of the products in the Easypromos catalog have been marked as "Old" applications. In particular, these are the following applications:
What does it mean that they have been labeled as "Old"?
Applications marked as "Old" are applications that are still active, so they can still be used for the time being, but they are planned to be discontinued in the future. Additionally, old promotions are still supported and maintained by the Easypromos technical team, so assistance will continue to be provided for issue resolution. However, new features or improvements will no longer be designed or implemented for old promotions.
These appear on the application selection page with the "Old" label: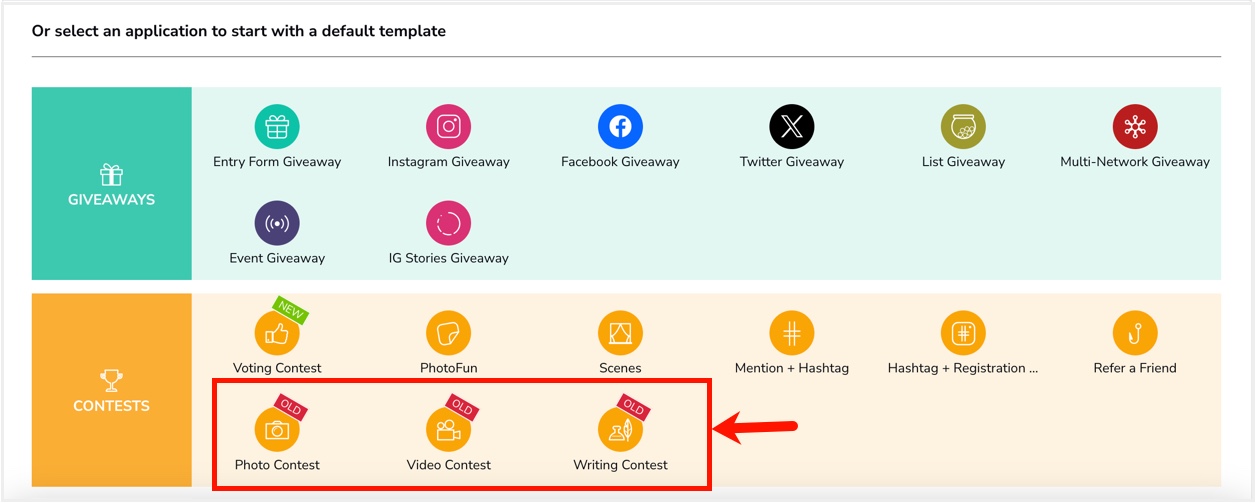 These three applications can still be used. However, we do not recommend their use, as while there is no set date for their discontinuation yet, they will be discontinued and will no longer be available at some point.
Instead, we recommend using the new "Voting Contest" application, which has been redesigned for organizing multimedia contests (photos, videos, texts, etc.). It's more modern, with more features, and offers many more customization and configuration options.