How can I customize the message that users share via the final page of the promotion? Follow
Displayed in the final page of the promotion is a "Share" button enabling users to share the promotion.
Note: If you'd like to read more about the five types of viral messages that can be customized and shared click on this link.
The administrator can decide what is shared based on the type of contest.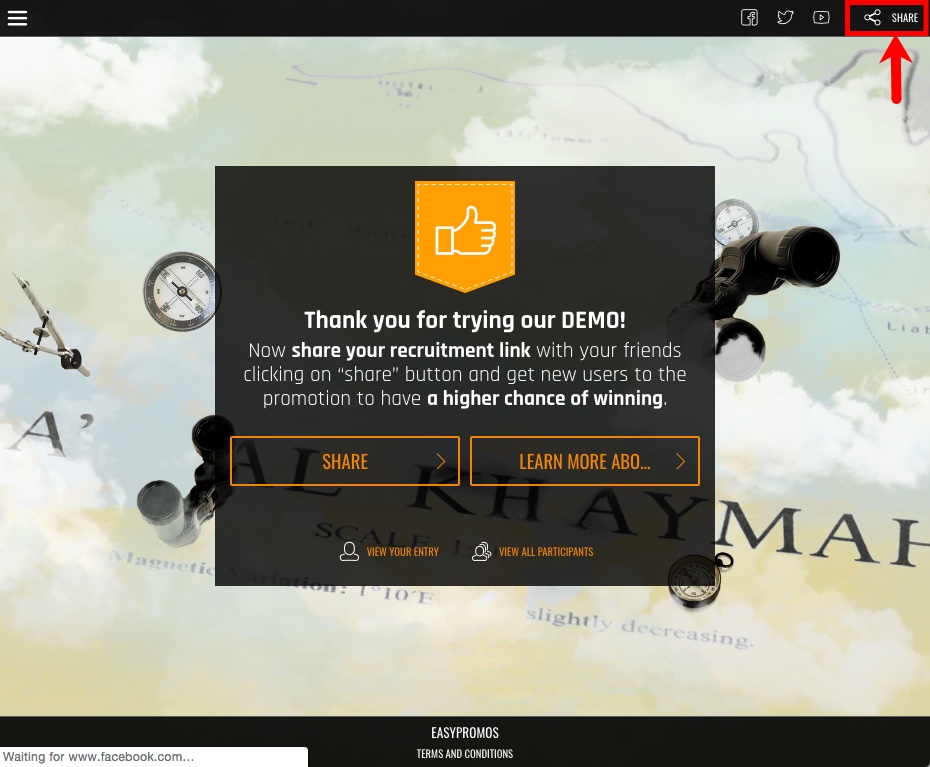 More specifically, one of the following customized messages can be shared:
Message with recruiting content.

Follow this tutorial to find out how to customize this.

Message with entry content.
Message with questionnaire result content.
Message with Instant Win prize result content.
To establish one of these messages as final content to be shared, follow these steps:
1. Access the promotion administration page and click on "Editor."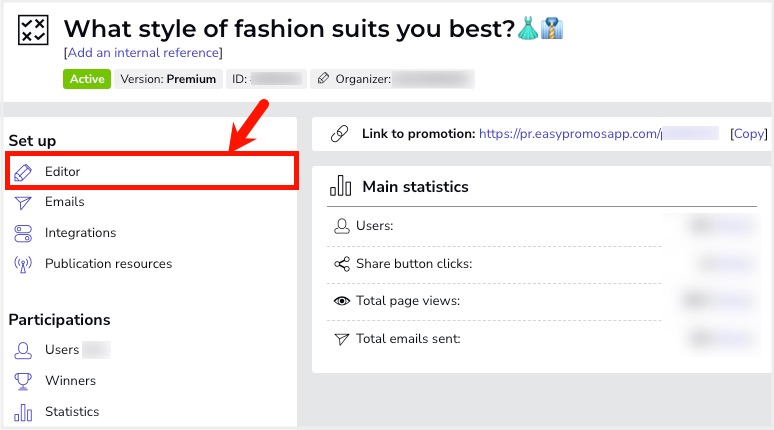 2. Go to the section General > Share > Generic. Here you'll be able to customize the following options: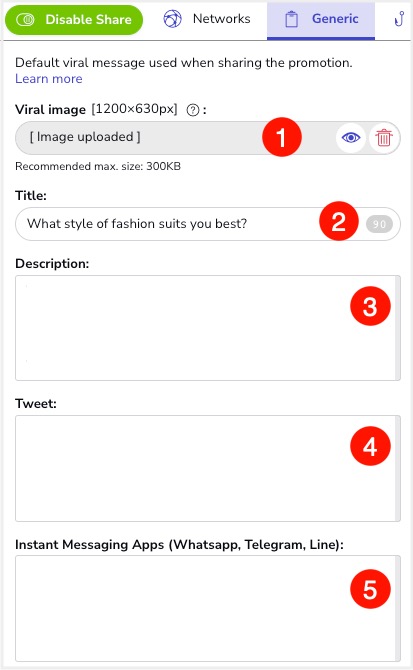 1. Viral image. This is the image that will be displayed together with the viral message. For an optimal presentation across the social networks, we recommend an image size of 1,200px width and 630px height. If no image is uploaded in this section, the main promotion image will be displayed instead.
2/3. Title and description. These will be shown when the promotion is disseminated on Facebook and Google+. On "sending an email option", they will be the subject and the body suggested by the app on the preset email created.
4. Tweet is the message that will be disseminated via Twitter, and the text that will accompany image and link on Pinterest.
5. Instant messaging apps. You can also personalize the message suggested to be shared with the users' friends via Whatsapp, Line and Telegram.
After that, you have to do the same under the Recruitment and Entry tabs.
3. Find the Pages > Final page > Options section and select from the options presented in the "What do you want participants to share?" field.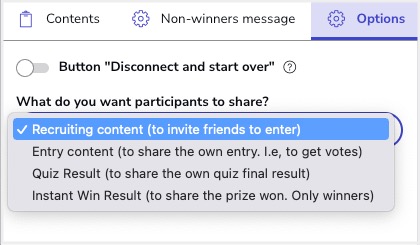 4. Save the changes made in the "Editor" page before you exit.
Note: If you'd like to get to know about the other viral system buttons that can be found in the final page, follow this link.