2019-12-10 - Log in to the Control Panel with a Google account Follow
In the access to the Easypromos Control Panel, we've added the option of logging in with a Google account.
You only need to click on the button "Login with Google" that will open a pop-up where you can select the Google account that you want to use to access the panel: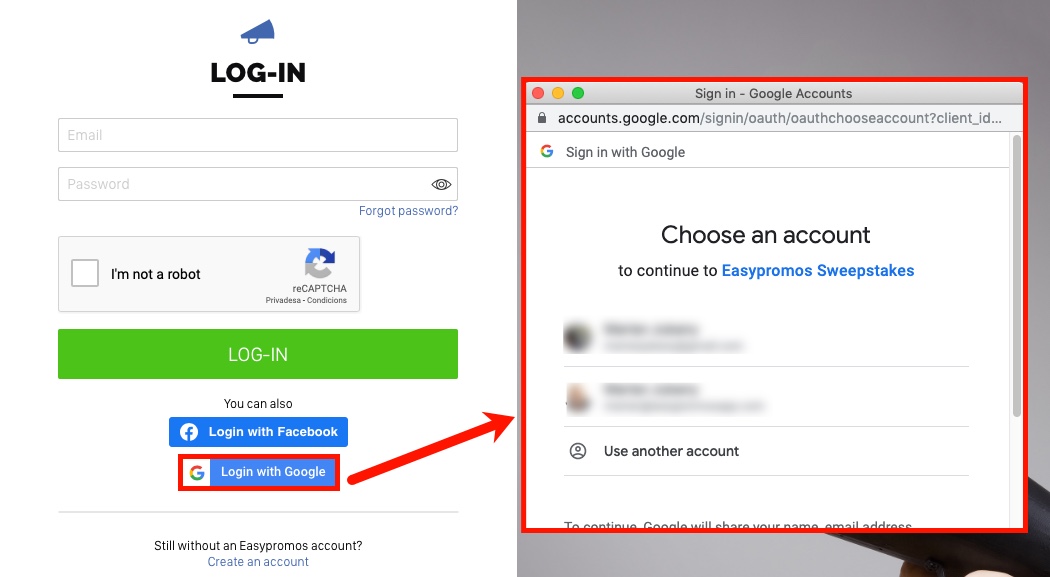 From this moment on, whenever you access the control panel, you can log in with your Google account.
Note: To be able to log in with a Google account, this has to be linked to an existing Easypromos account.