Integration with Google Tag Manager Follow
Google Tag Manager is a free tool from Google that allows you to simplify the insertion of scripts, HTML code and tracking pixels on your website or microsite, and track and measure any event on this site.
You can easily integrate your Google Tag Manager code within your promotion to begin receiving  the relevant information. Here are the steps you will need to follow to do so:
1. Log in or create your account in Google Tag Manager.
2. Access the "Admin" section and click on "Create Account".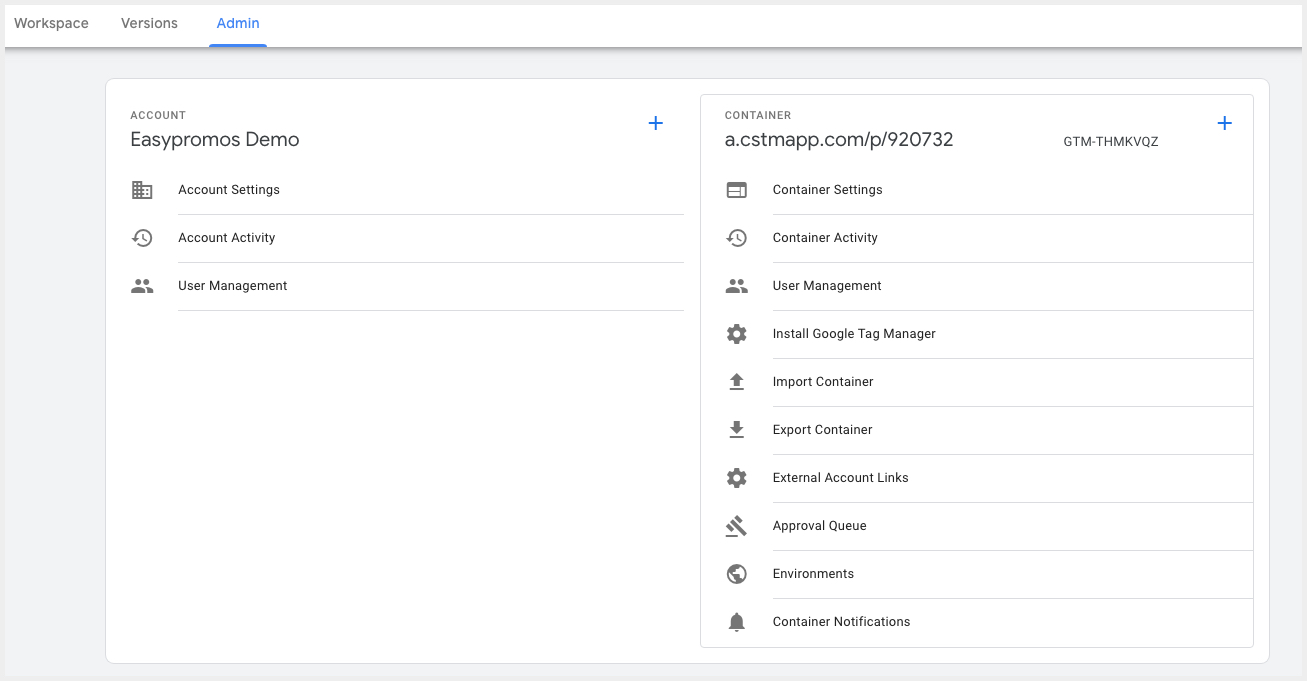 3. After creating the account, you will need to create a container. Once the container is created, it will give you the two codes that we need to insert in our promotion: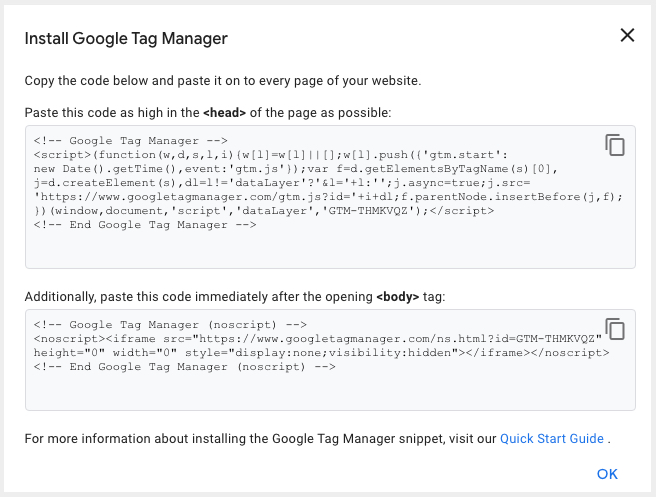 4. Enter the promotion where you want to install google tag manager and click to enter its editor: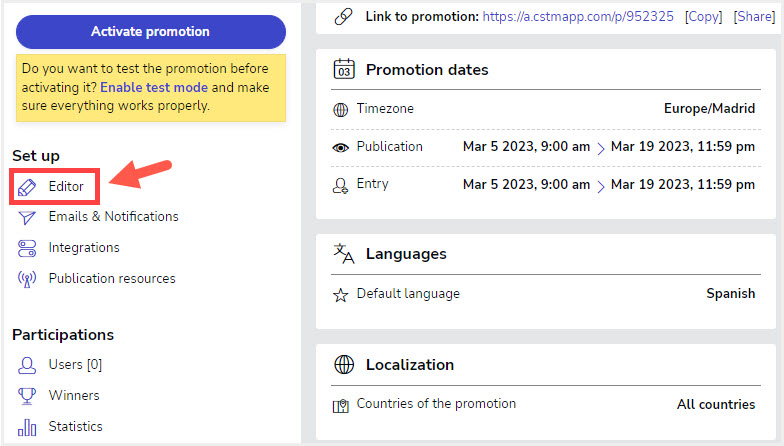 5. In the editor of the promotion, enter the Tracking pixels tab: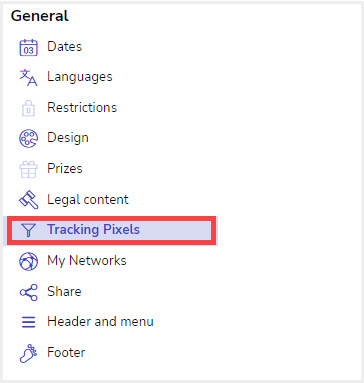 6. There you will find the two boxed where you will paste the two codes that you have obtained in the first step. Copy and paste each one in the corresponding place.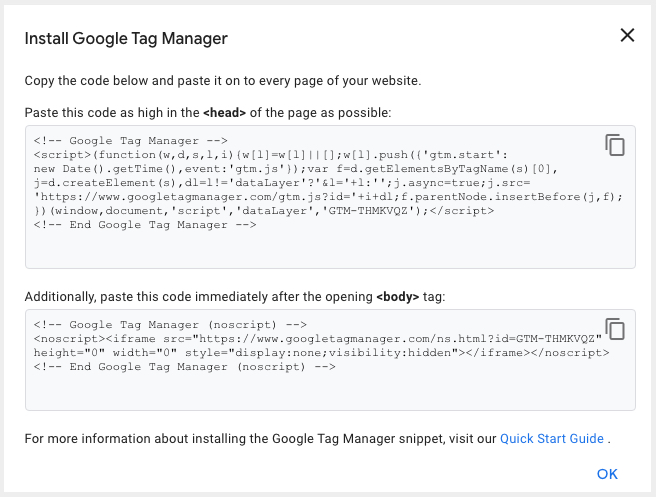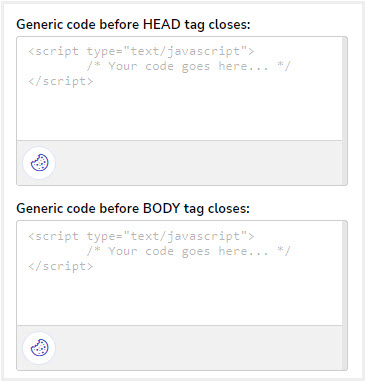 7. Integration is all set. If you want to check that it works correctly, go back to your Google Tag Manager panel and click the "preview" button. 
You will be requested to enter the url where the two codes were inserted. Enter the link of the promotion which you will find in the main menu:
8. Your promotion page will open in a preview, and Google Tag Manager will show you a message at the bottom right. In this message, you will see the confirmation that the connection was correctly made or on the contrary get an error message if no Google Tag Manager code were found.