2023-03-27 - Validation Portal: add a note when redeeming a prize code Follow
A new functionality has been implemented in the "Validation Portal", the tool that allows you to validate and redeem the promotional codes that are assigned through the promotion.
This improvement is the option to "Add a note" to a prize when redeemed by the person responsible for the validation point. See here.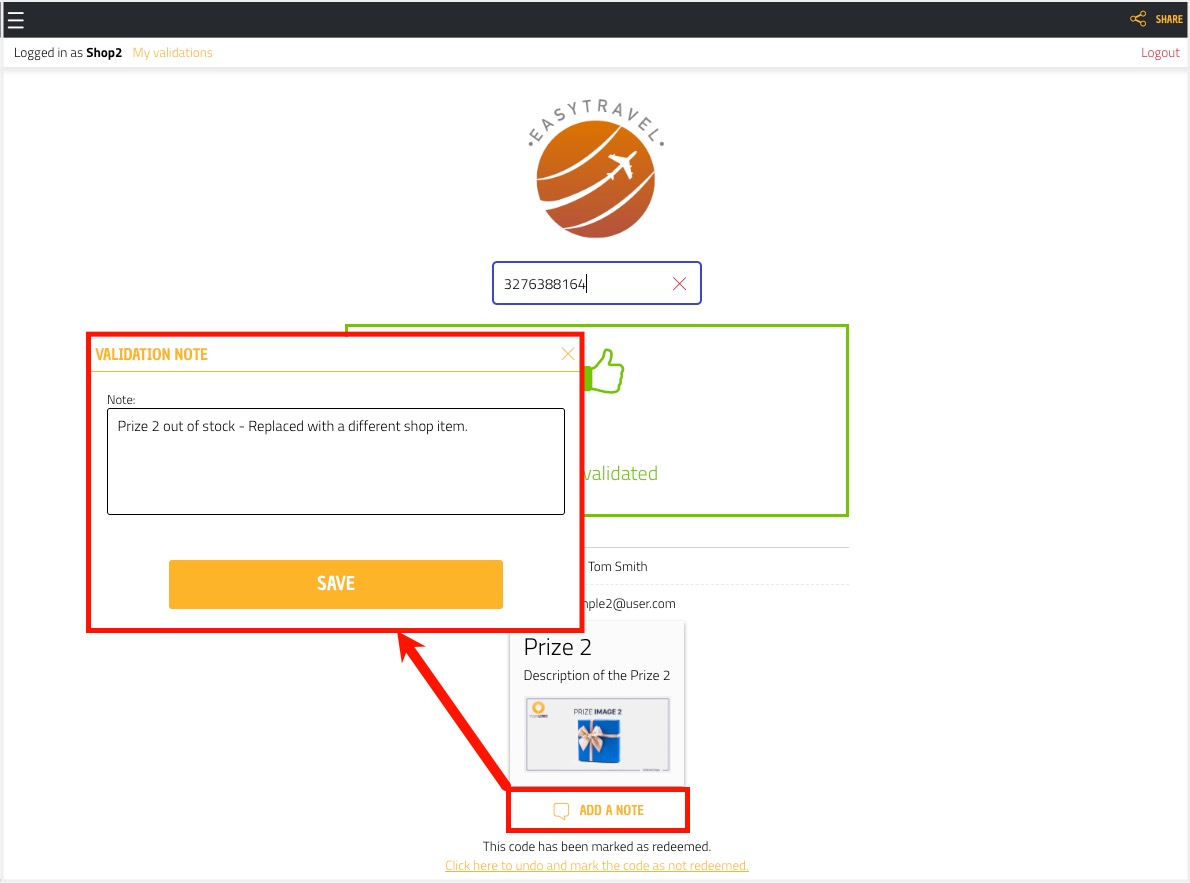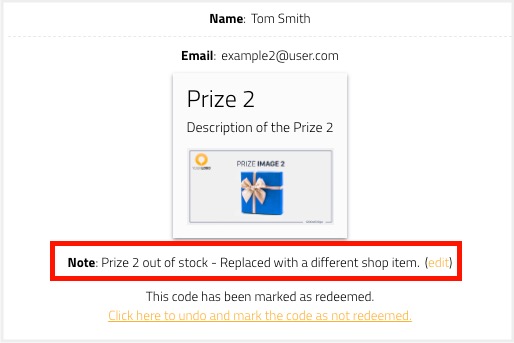 With this options, the employee managing the validation of the prizes at the point of sale can leave a note in the text field, to add an internal comment about the redemption of a prize. This "Note" field can be useful to add a comment and let the team knows of a problem with the redemption, for example if the product that should have been given to the user is out of stock, and a different prize had to be delivered, etc.
The internal note added to a redeemed prize can be consulted from the "Users" section of the promotion, specifically from the "Validation Portal" tool. In addition, for greater convenience, the internal comment is also included in the file that can be downloaded of the list of validations carried out in the Validation Portal.
In the following video we show how this information can be accessed and exported:
To enable the "Note" field in the Validation Point, access the Editor of your promotion > Tools > Validation Portal, and there you must check the "Allow adding notes to a redeemed prize" box: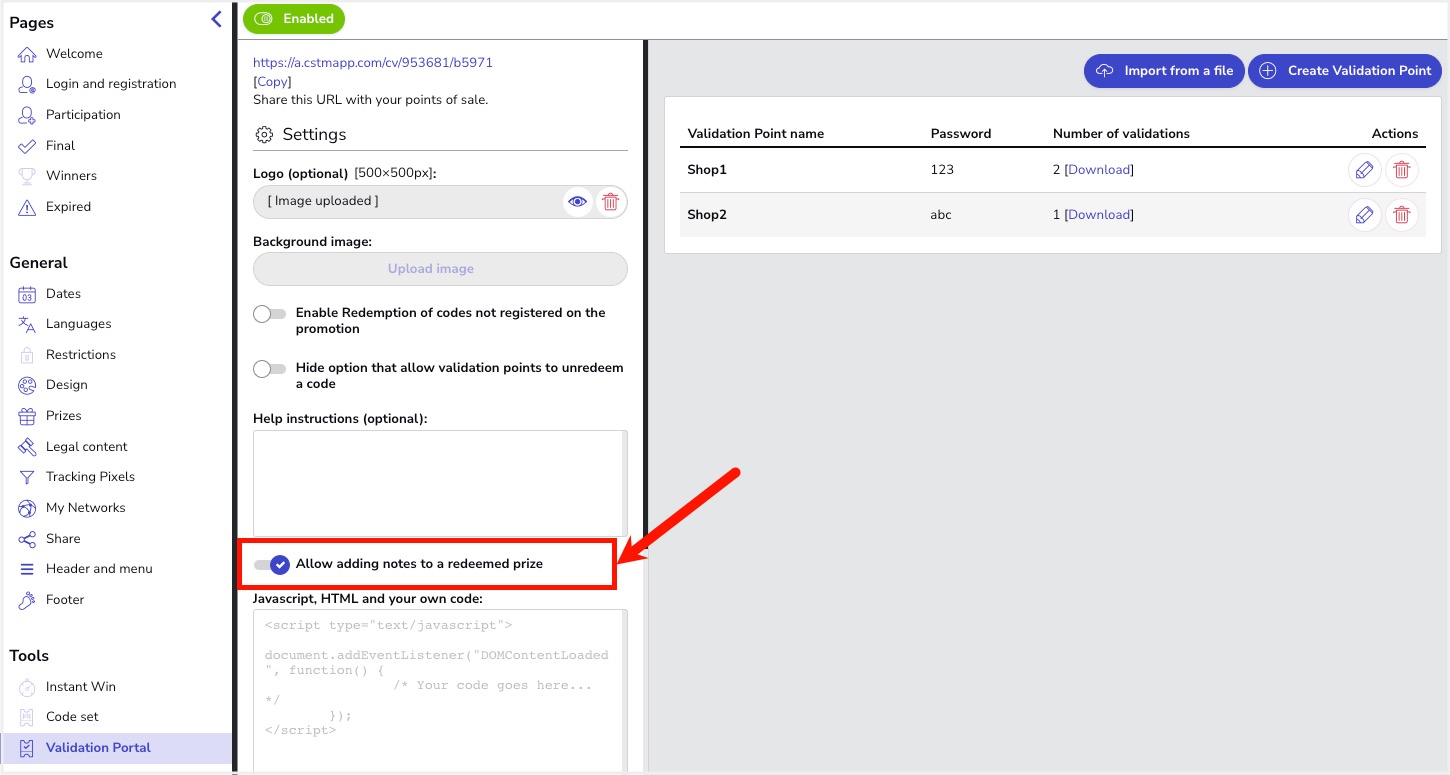 Check out our tutorial where we explain step by step how the Validation Portal works and all the customization and configuration options available.