Can I moderate the participations before publishing them? Follow
Yes, all participations of contests created with Premium and White Label versions can be moderated, including those that come from integrations with Twitter and Instagram.
If you want to validate and authorize the participations before publishing them in the gallery, you must activate this option from the Editor of the promotion.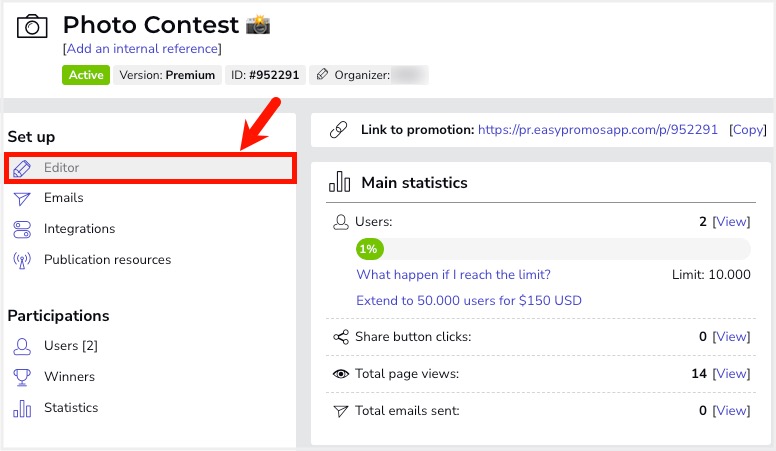 2. Go to Pages section > Entry form > Options: here you should ensure that you have marked the option "Enable pre-moderation":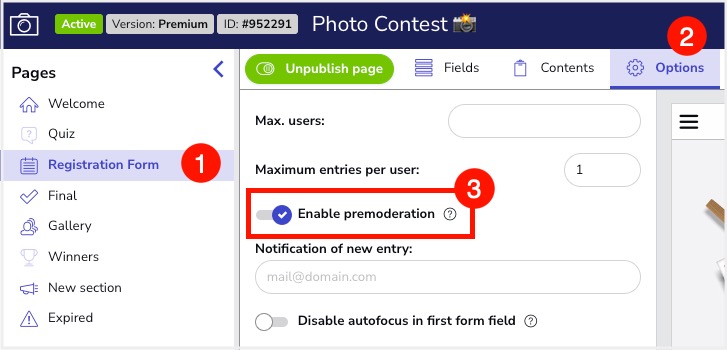 Note: In this section you will also find the "Notification of new entrant" option. Complete this field with your email address if you want to receive a notification in your email inbox every time a new participant completes the entry form. This option is not available for users that have participated via Twitter or Instagram with a hashtag.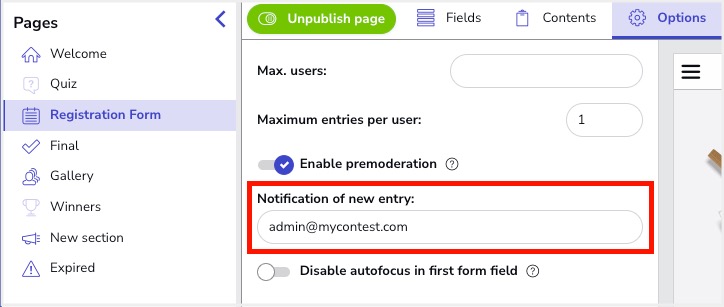 To review the pending entries and moderate the content of your contest, enter the "Users" section of the contest.
In addition to having the option to accept the entries, the administrator can also delete, reject or edit them – for example, if a photo has been uploaded upside down, it can be rotated.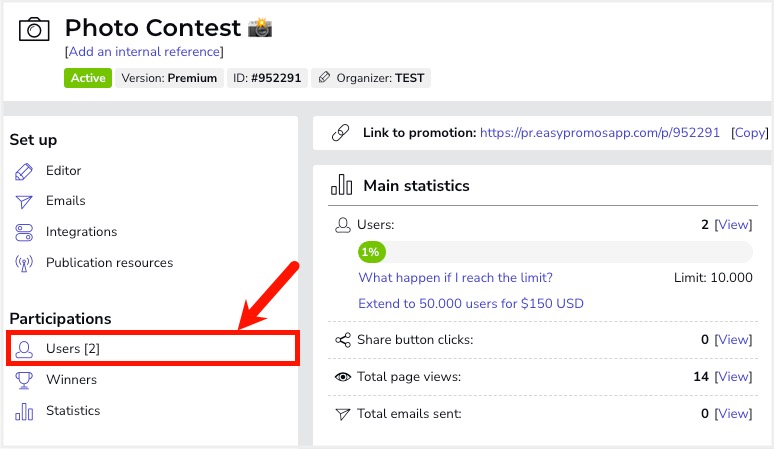 In order to manage the pending entries click on "Review" or use the "Pending" filter.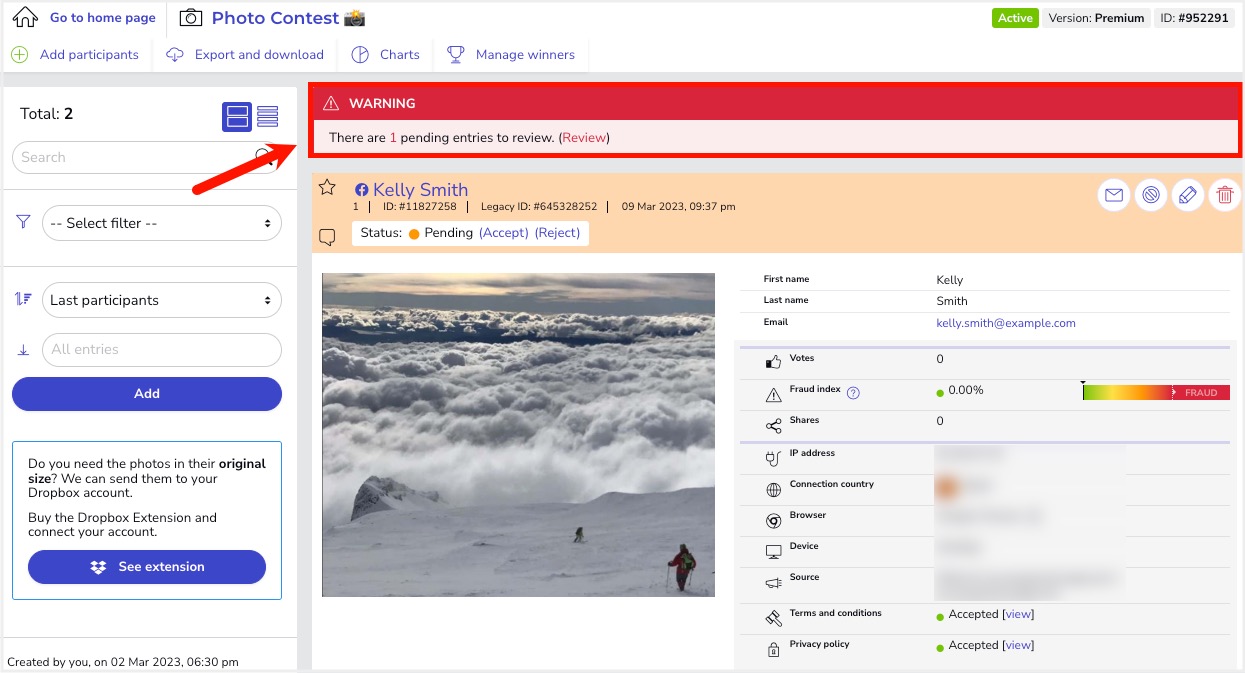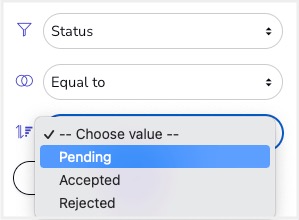 Below is an example of a pending participation. Click on "Accept" if the participation is valid and you want to publish it in the gallery, or "Reject" if you don't want to publish it. You can use the bulk action to accept or reject all entries at once.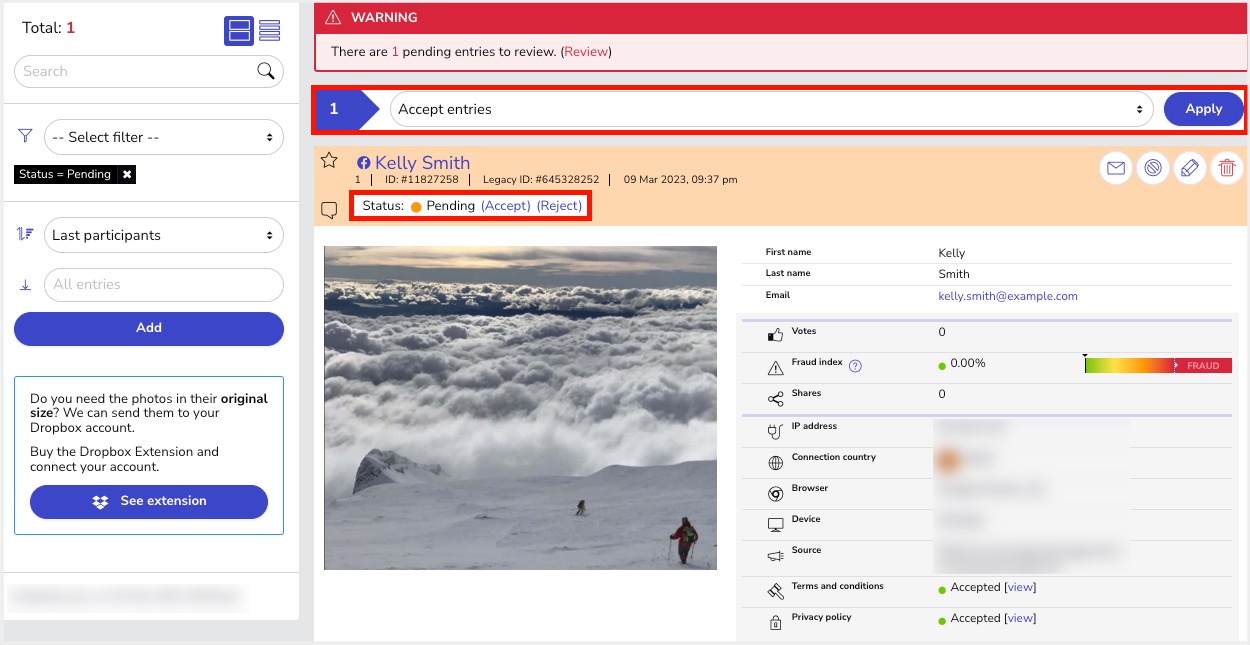 Note: You can create confirmation emails to send to participants when their entries have been accepted and published. Also, you can create emails to inform those participants whose entries have been rejected.
You can always un-publish any entry you have accepted. Search the entry using the "Accepted" filter or searching by name, last entries, etc. Once you have located it, click on "Reject" if you don't want this entry to be visible on the public gallery.