If you need to change your credit card details to make the future subscription payments, you can do it by following these steps:
1. Access the Easypromos Dashboard and in the upper right corner click on the pencil icon to access the management of your subscription: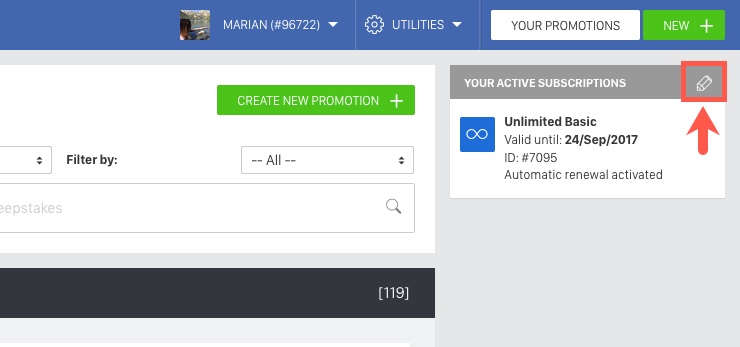 3. Then click on the "Deactivate" option to cancel the automatic renewal: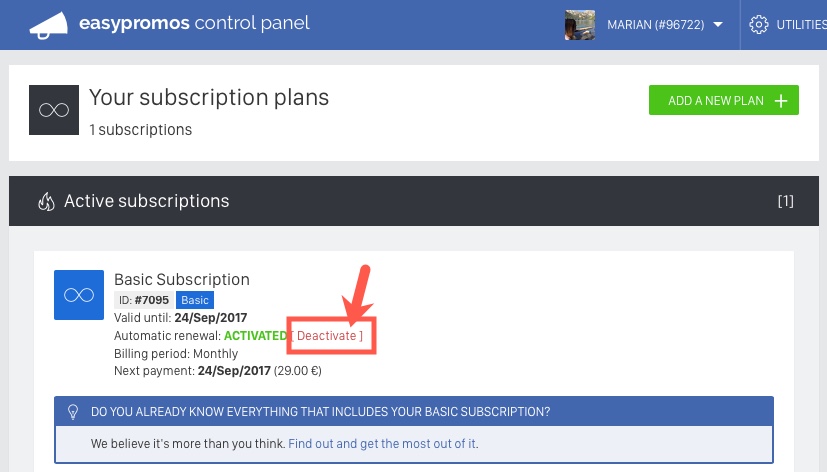 3. You'll be asked to confim that you really want to delete your subscription. To confirm, you need to write the word 'CANCEL' in the field.

4. Reactivate the subscription. When you reactivate the subscription, you'll have the opportunity to insert the details of a new credit card.
The details of the new credit card will be used for the following subscription payments.