If you need a simple editor to enable you to write and host the terms and conditions of your contests and sweepstakes you can use the free Easypromos tool for terms and conditions. It's very useful for Twitter and Facebook sweepstakes (as you have so little space to explain all the conditions of the sweepstakes) as well as for carrying out a promotion or contest on another online channel, such as your website.
Where can you find the tool for creating and hosting the terms and conditions?
Access the Easypromos Administration Panel and you will find the access button to the tool in the "Utilities" drop-down menu.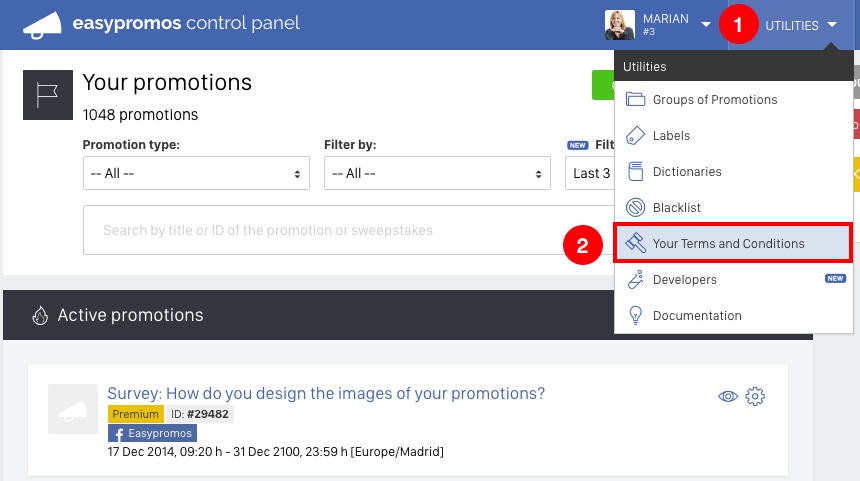 You'll see the page where the terms and conditions you create will be saved. This means you'll be able to reuse them if you need to. For example, you can have terms and conditions for sweepstakes based around 'likes' made on a Facebook post, others for sweepstakes based on Facebook comments, and a third type for sweepstakes based on Twitter retweets.   
Use the "Create new Terms and Conditions" button to create your page of legal bases.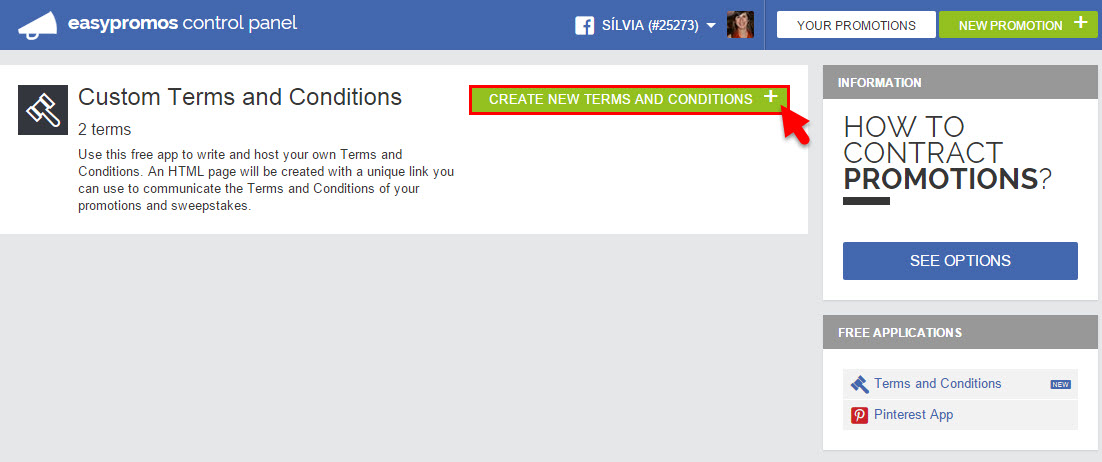 How to use the tool
By clicking on the "Create New Terms and Conditions" button you will gain access to the editor. Using this you will be able to write the terms and conditions. Use the left-hand section to copy and paste the text or write the terms and conditions. You will see them displayed in the right-hand section as you create them. Always save the changes before leaving the page.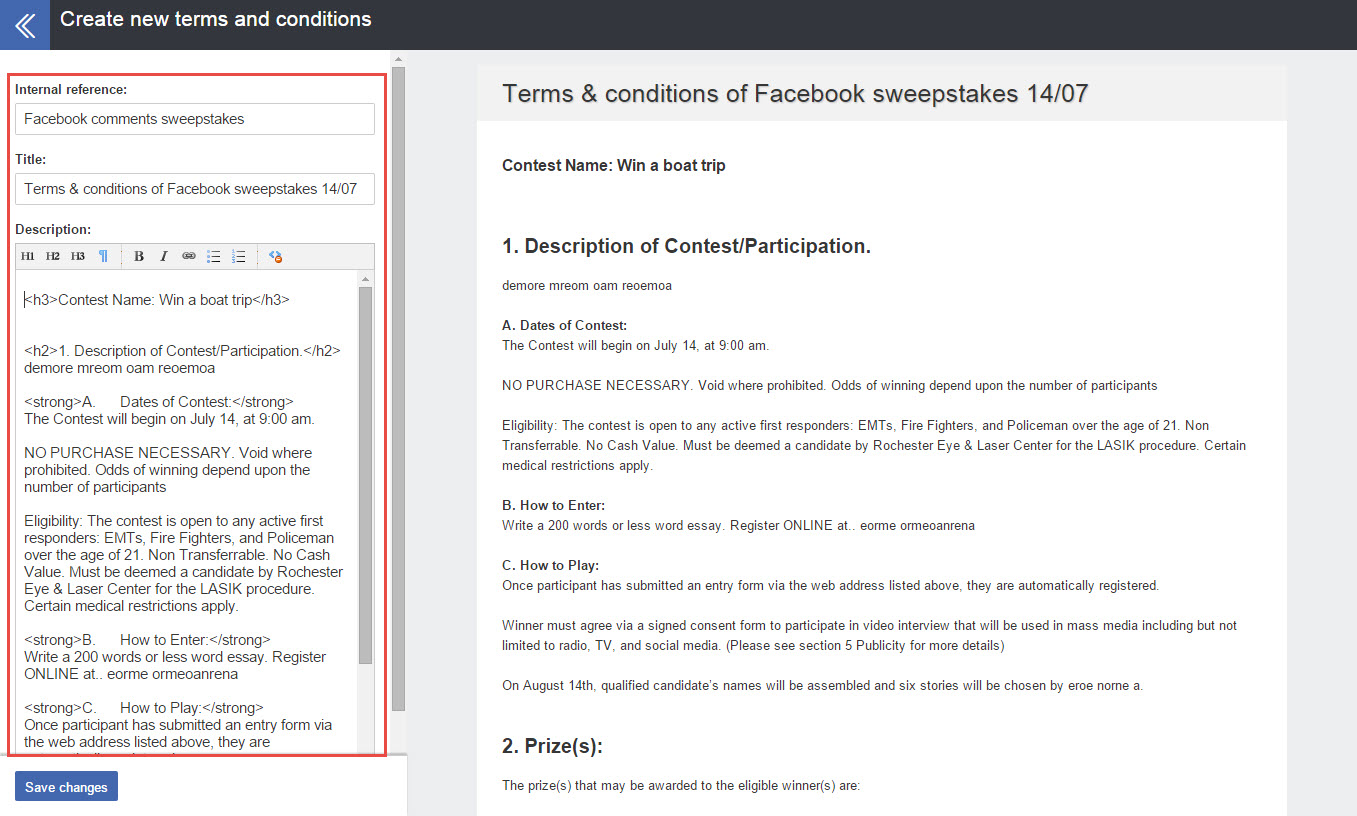 You will go back to the list of terms and conditions and you will see that your new Terms and Conditions page has been generated. The page includes useful options such as a link and shortcut link to the page where the terms and conditions are displayed. You'll be able to copy these links and use them in the Facebook and Twitter posts via which you intend to carry out sweepstakes and contests, as well as on any other site where you'd like a separate space for hosting the legal bases.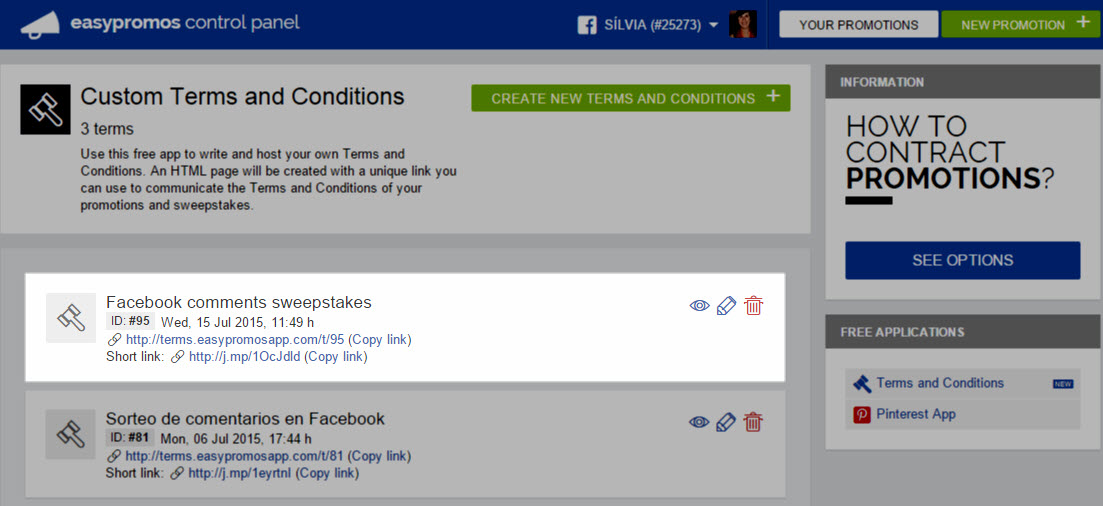 This is how they will be displayed: