1. Photos can take up to 10 minutes to be imported into the contest photo gallery.
2. Make sure that your Twitter or Instagram profile is public and not private.
3. Check that integration with Twitter or Instagram is enabled, as shown below: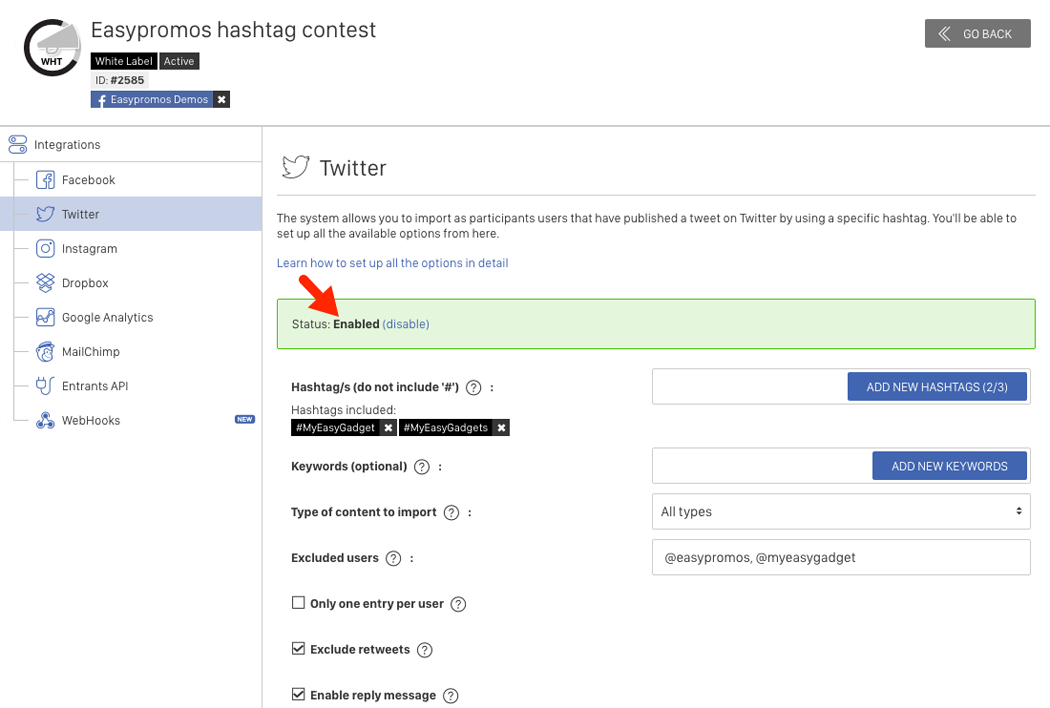 4. The photos will begin to be imported into the contest image gallery when the scheduled start date for promotion registration is reached.
5. For instagram only: hashtag must be on new photos or videos. Instagram won't return photos and videos where the hashtag has been included afterwards by editing the post.
6. It's not possible to import more than one photo or video from one post or tweet. If more than one entry per user is allowed, they should always be posted separately in independent posts or tweets. It's not possible for the administrator to add them manually either.
As the promotion manager, what can I do if a participation doesn't appear in the gallery?
There are some situations when the participant can not be captured by the platform. For example, if the participant has a private Twitter profile at the moment of publishing the photo/video/writing, the platform will not be be able to capture the tweet. As administrator, you can manually upload the participation in the contest by following these steps:
1. Access to the promotion's management page and click on "Participants".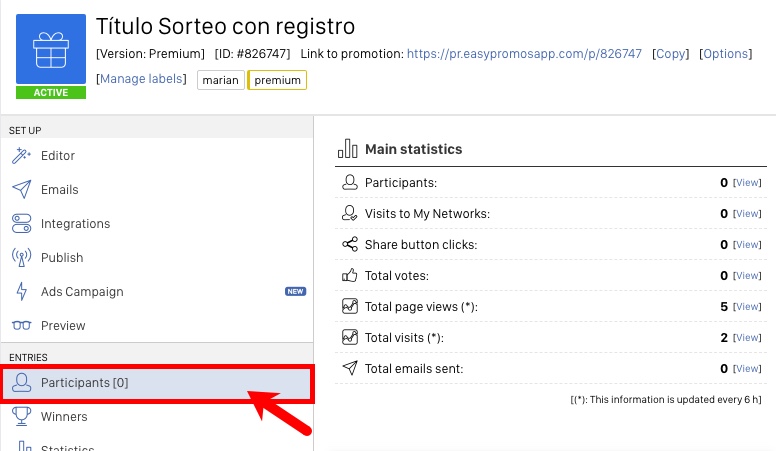 2. Click on "Add participants":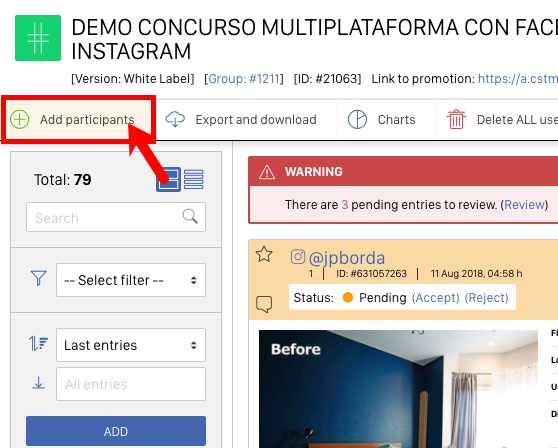 3. Then select Twitter or Instagram depending on the participation origin.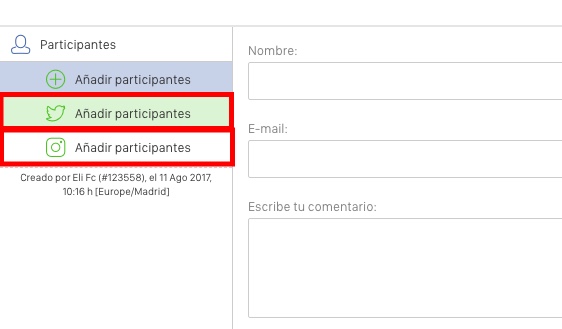 4. Obtain the tweet URL or the Instagram post URL that you want to upload and paste it in the corresponding field.

5. Click on "Search" button and you will see the information of the tweet or post. Confirm that you can add it by clicking on "Add" button.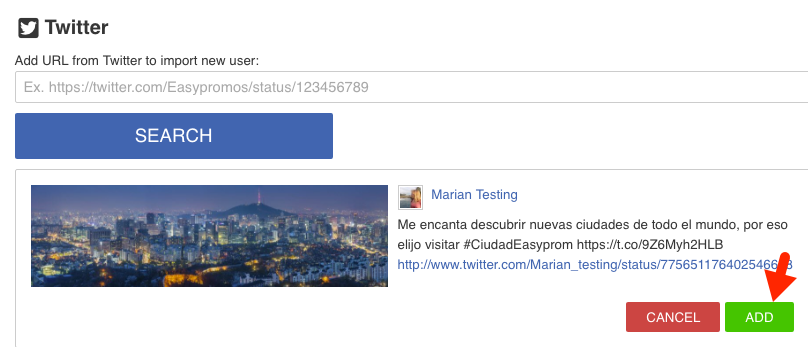 The participation will be added to the entries list: