2018-06-26 - Allow search engines to index the Welcome page of the promotion Follow
By default, the promotions are not indexed by search engines such as Google, Bing or Yahoo. We have implemented a new option that allows indexing of the Welcome page of the promotion. The other internal pages of the promotion will not be indexed.
To enable this option, you should access the Editor > Pages > Welcome > Options: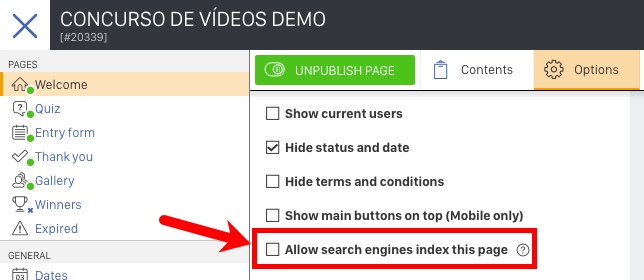 Note: This option is only available for promotions created with the Premium and White Label versions of the platform.