2018-06-22 - Possibility to insert Terms and Conditions and Privacy Policy with an external URL Follow
If you have your terms and conditions hosted externally, for example in you web, blog or a special site created for the occasion, you can now add the direct link to them in the promotion. To do this, you should click on the option we show here: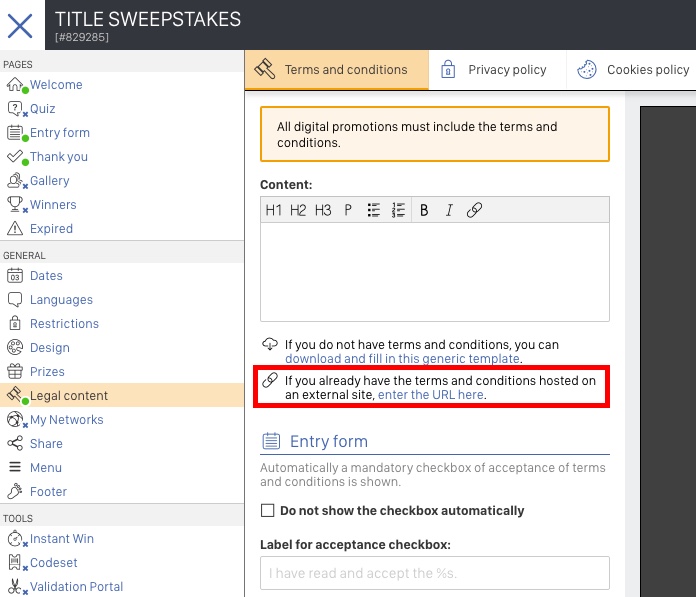 Next, a text field to insert the external URL will appear:

Once added, the system will automatically add the terms and conditions' checkbox to the entry form.
You can do the same to add the Privacy Policy if you have it hosted in an external site: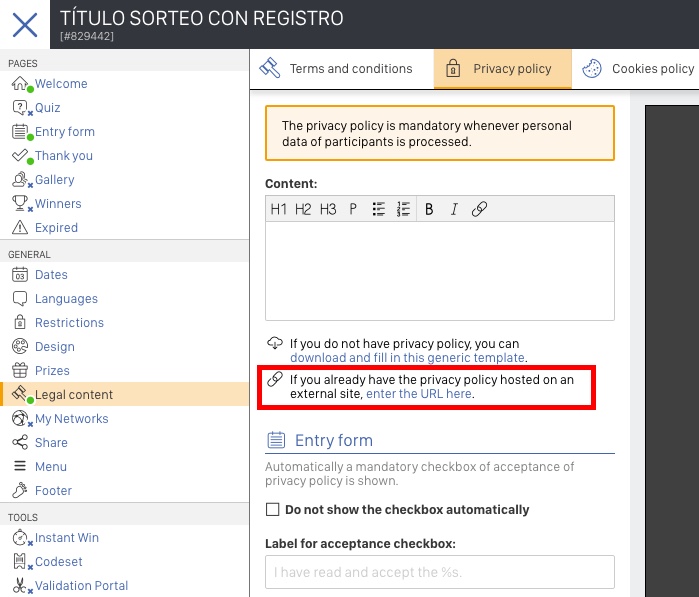 Note: Follow this link to learn about the options to set up the acceptance of the legal texts of the promotion.