2018-09-04 - New ready-made templates Follow

In order to help administrators in the creation of their campaigns, new ready-made templates have been added, available for administrators during the process of creating a new promotion.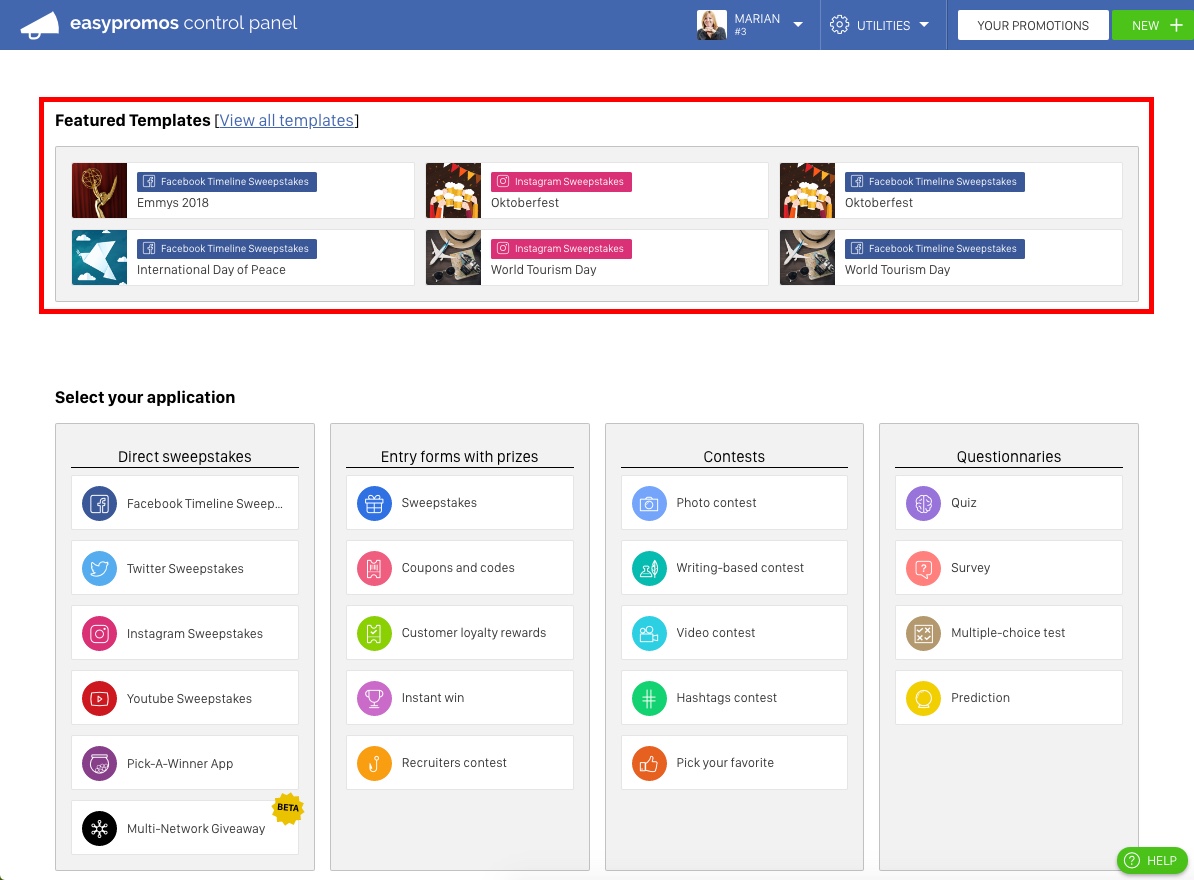 By clicking on the button "View all templates", you can see the full list of available templates, including a search box to search by keyword, as well as a filter tool that allows you to search for templates in a quicker way by filtering by:
Application used: Facebook sweepstakes, Instagram sweepstakes, Sweepstakes with registration, etc.
Sector: Food and beverage, Pets and animals, etc.
Type of campaign: Summer campaign, Christmas, Halloween, etc.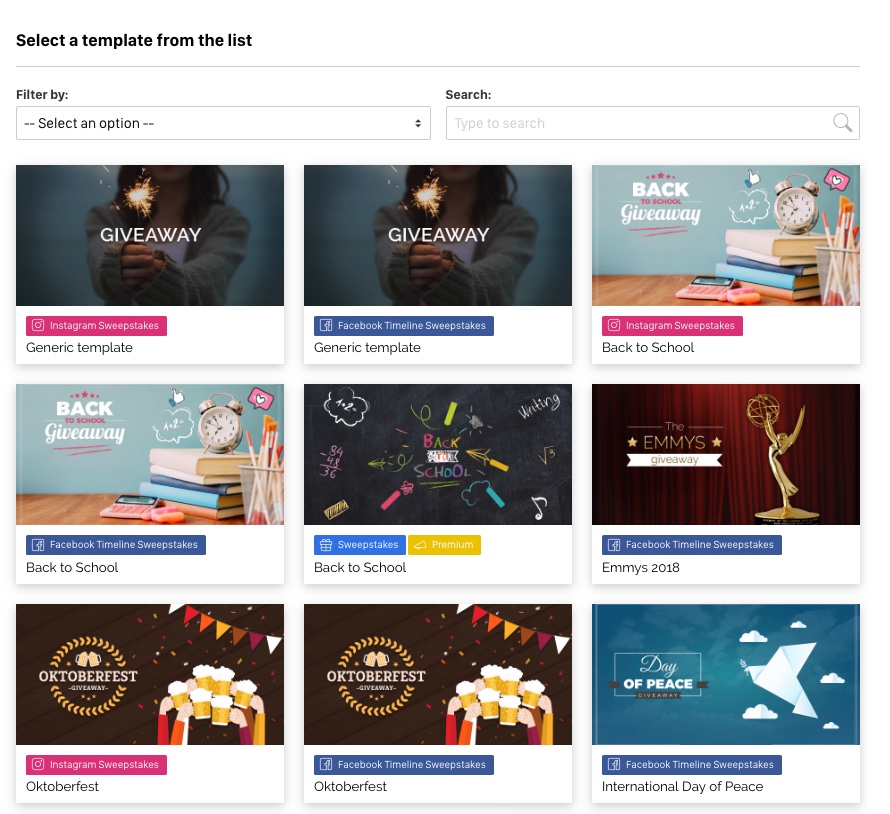 Note: Currently, the list of templates offers templates for Facebook Sweepstakes, Instagram Sweepstakes, as well as a Sweepstakes with entry form in Premium version, but the list will be updated periodically with new proposals.
The pre-configured templates present the following features:
Pre-configured promotions, ready to edit and publish.
Draft text and instructions for participants designed to follow social networks rules and best practices.
Ready-made images, free to edit, use and share.
Detailed tutorial on how to set up the giveaway.