2018-10-16 - New filter for exclusion in Multi-Network Giveaways: Comments with a minimum number of characters Follow
A new exclusion rule has been added in the Multi-Network Giveaways that allows to exclude comments that don't have a minimum number of characters, which is established by the administrator when carrying out the draw.
In the "User exclusion rules" section of the configuration of the giveaway you will now see a new filter called "Min. number of characters in comments" that can be configured to from 5 to 300: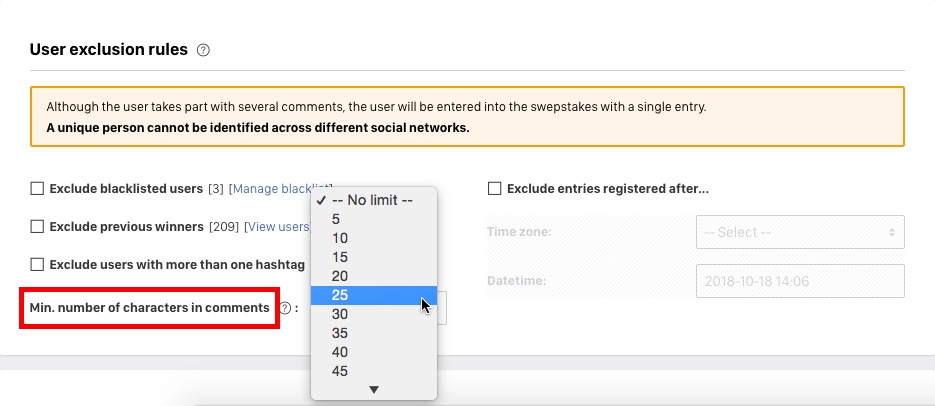 This means that all comments with a less characters than configured will automatically be excluded from the giveaway.