2018-11-12 - The "Instagram hashtags sweepstakes" app has been removed Follow
Today 11 December, 2018 the "Instagram hashtags contest" app has been removed from our system due to new changes from Facebook that limit the access to public content on Instagram with a specific hashtag. The objective of this change is to improve the protection and security of users and their content on Instagram. Here we explain this change in more detail. 
This is the app that has been removed today: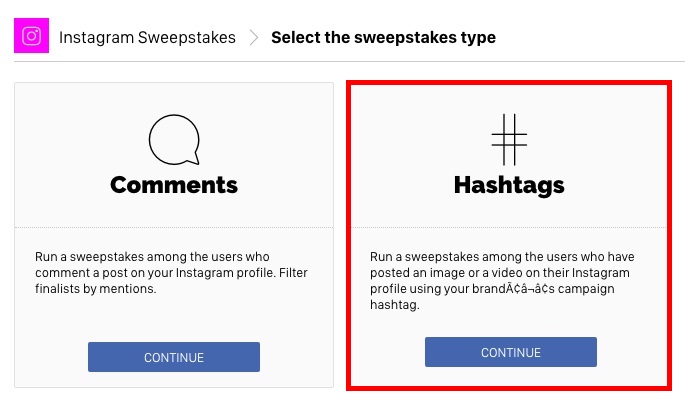 The alternative that we offer is our Premium and White Label app called "Mention + Hashtag" which allows to import as participants the users that include the hashtag of the campaign along with the mention to the organizing brand.
In the same way, in the "Mention + Hashtag" app the possibility to monitor content only with hashtag has also been removed, so that from today onwards the application will work exclusively with a mention + hashtag.