How can I delete my Easypromos account? Follow
To delete your Easypromos account you must follow these steps:
1. Log in to your Easypromos control panel through this link.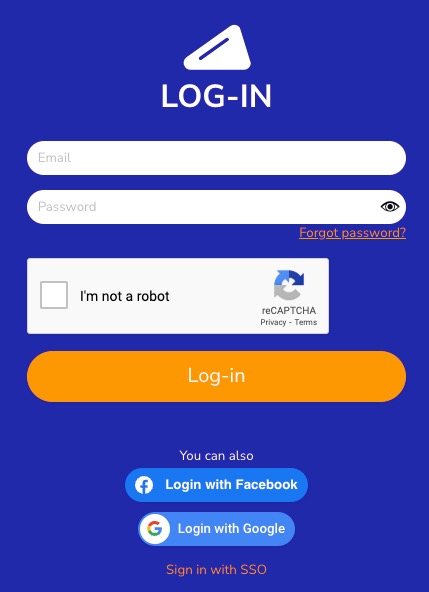 2. Go to Account configuration > My profile:

3. At the bottom you will see the "Delete account" button: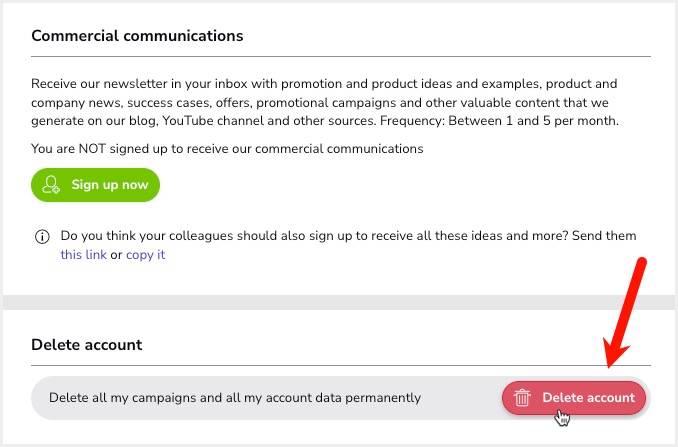 4. By clicking on "Delete account" button the system will ask you to indicate the reason why you want to delete your account and you must confirm that you want to delete it: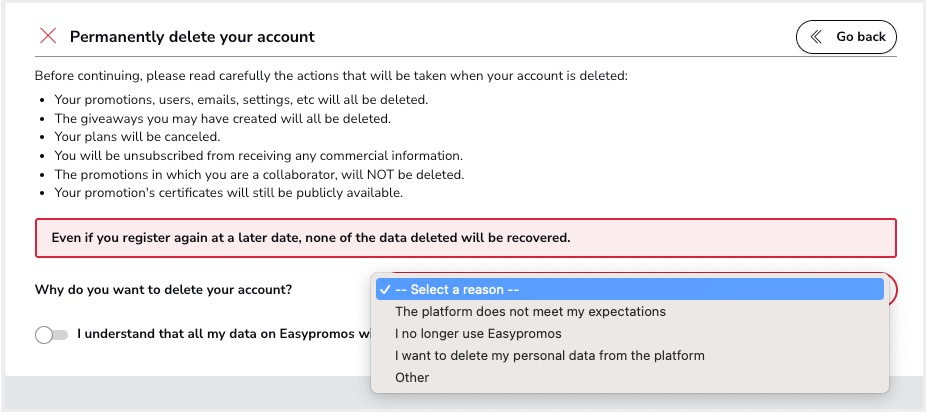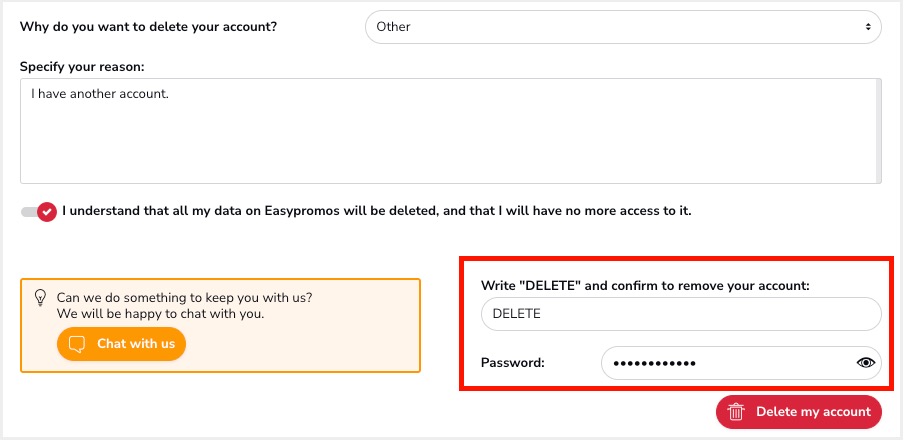 Important considerations to bear in mind:
Please, before deleting your Easypromos account, keep in mind the following considerations:
1. The following actions will be taken when your account is deleted:
Your promotions, users, emails, settings, etc will all be deleted.
The giveaways you may have created will all be deleted.
Your plans will be canceled.
You will be unsubscribed from receiving any commercial information.
Your promotion's certificates will still be publicly available.
2. Even if you register again at a later date, none of the data deleted will be recovered.
3. If you have an active plan, you must first cancel the automatic renewal of your plan by following these instructions. If your plan is annual and you want to delete your Easypromos account contact us by writing an email to hello@easypromosapp.com