2019-07-31 - Possibility to ask for participants' email address in Giveaways for Events Follow
The "Giveaways for Events" app, which lets you organize a direct giveaway among the attendees at an event, has been updated with a new feature that makes it possible to capture the email address of the participants in the giveaway. To this end, it's now possible to enable a text field where users can enter their email address in the last step of the participation process.
Enabling this option requires the following points:
To add a "disclaimer": This is the text that participants will see under the email field. Here you should tell them why you want their email address and what will you do with it, and inform them that they can unsubscribe at any time and identify clearly who you are. You can use the text that we propose.
To add a link to your Privacy Policy: You can select one or create one from our Legal Texts editor (Privacy Policy templates available).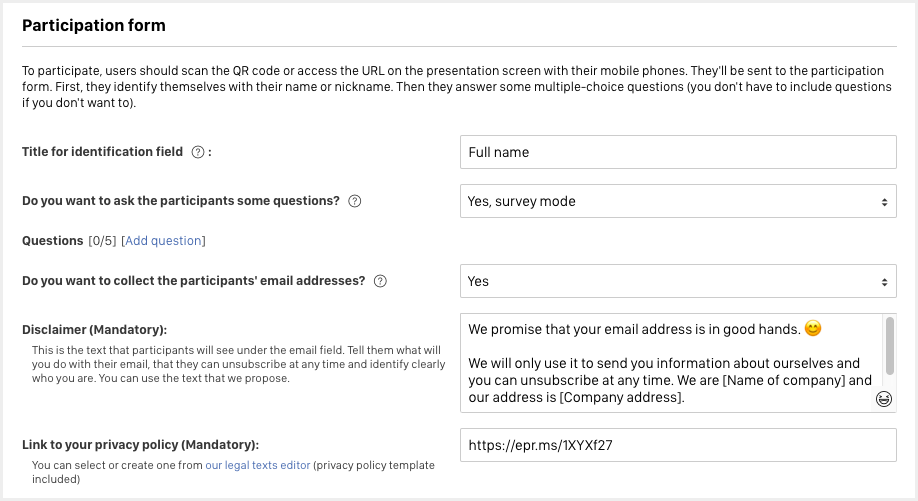 Note: This feature to capture the participants' email address is only available for clients with a Premium or White Label plan.
Check how the Giveaways for Events work and learn about the available features here.