2020-11-18 New Quick Search tool by Name, Email or Prize in promotions with a high number of users Follow
Aiming at facilitating the management of participants and prizes in those promotions that have a very high volume of registered users, we developed a new quick search tool that allows users to search for participants and prizes in an agile way.
This tool is available in promotions that exceed 1,000 participants and its main advantage is that it avoids having to load all the participants in order to use the search Specifically, this tool is found in the "Participations" section, as we show below: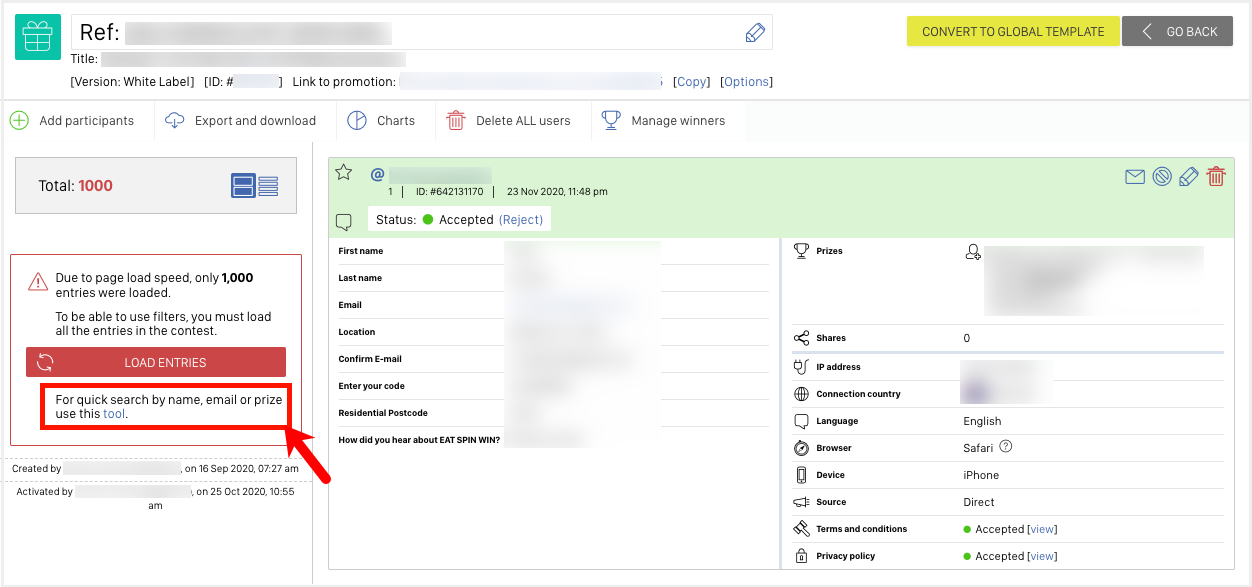 Clicking there takes you to the quick search tool, which allows you to:
Find a specific participant.

To do this, you can search for the user either by their

Name

or by their

Email.

For each user you can view the following information

:
Date of participation in the promotion.

Country of connection of the participant.

Connection IP.

Button to access the individual participation of the user within the list of participants.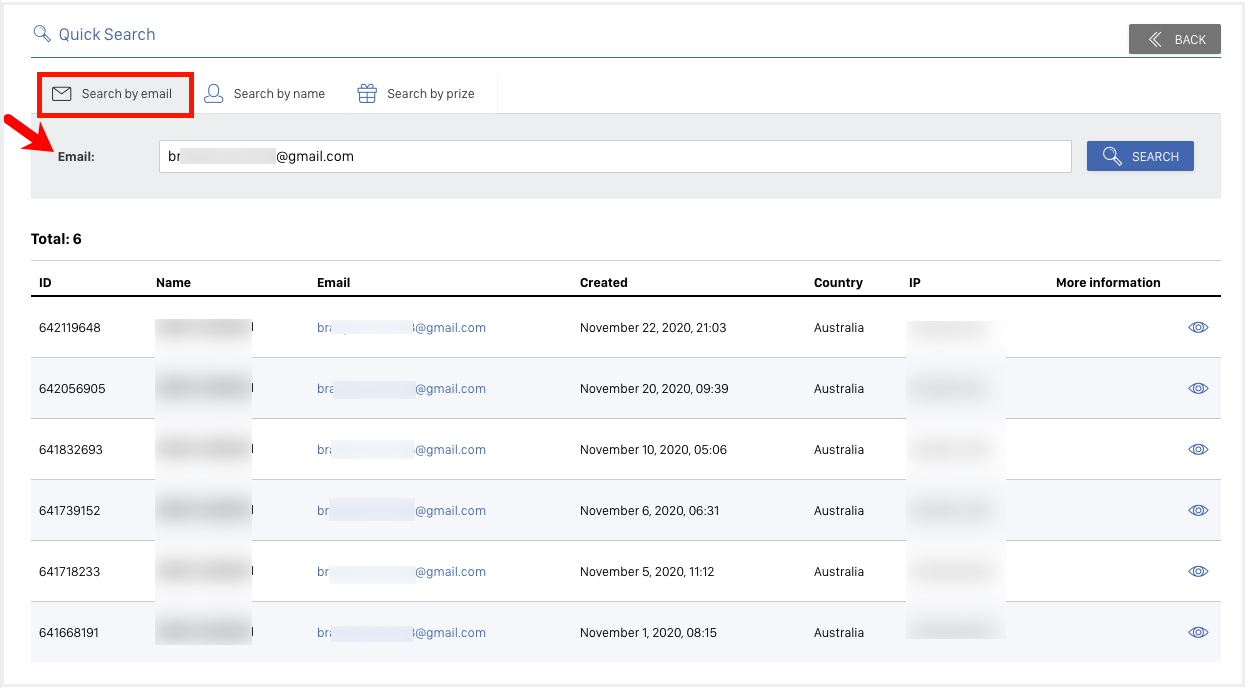 2. Search by Prize. It allows you to search for the winners of the prizes of the promotion. To do this, you can:
Filter the period for which you want to view the prizes.
See the winners of all the prizes.
Filter the winners of a specific prize.
In the case of codes uploaded to their own codeset, the option "Download" also appears, so that you can check the code that has been assigned to each winner.