2021-02-01 - Changes in voting contests with Easypromos Follow
A platform update has been deployed today with the following changes:
1. The ability to vote through Facebook is disabled. You can only vote by email
As of today, you will no longer be able to vote by identifying yourself with a Facebook account. You can only vote entering email address. In this way, to vote, users must identify themselves with an email account and verify it so that the vote is valid and accounted for. Voting by email allows for greater reliability of voter data and we also avoid difficulties in the Facebook environment when voting.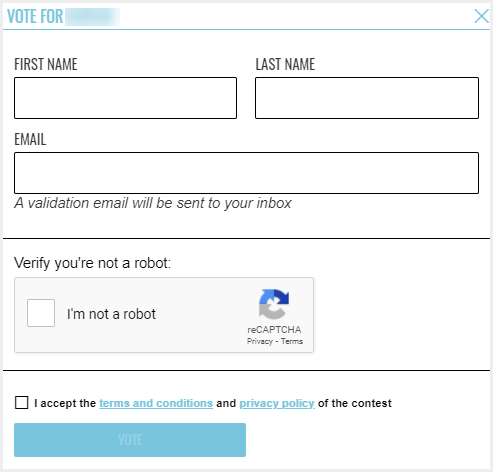 In addition, we remind you that Easypromos has a complete fraud control system in all voting contests, with the aim of minimizing bad practices and organizing transparent and fair voting contests for your community.
Consult all the information on how the voting system works in Easypromos contests.
2. Entry Form Giveaway in Basic version: The option to enable a public gallery and the voting system is eliminated
It will not be possible to enable the Gallery page in a promotion created in the Basic version. Nor will it be possible to enable voting in a Basic promotion.
In this way, from now on it will only be possible to create a contest with a public gallery and voting in the Premium version or in White Label on Easypromos.