How can I start using Easypromos ? Follow
Did you know that you can create and test all Easypromos products without paying anything or entering your bank card details?
A common barrier in getting started with a new tool is the time it takes to learn how it works. In order to make the learning process as simple as possible, at Easypromos we have opted for the 'try and learn freely' philosophy. In other words, our recommendation is to create an account at Easypromos and start testing from the very beginning.
Creating an account at Easypromos is completely free. In addition, the registry does not ask for billing information, much less the obligation to enter the payment card.
Once your account is set, you can access the Easypromos administration panel, from where you can create any type of promotion. You'll only need to press the "Create promotion" button and select the Easypromos application that interests you.
In the case of social networks sweepstakes, we offer the first free giveaway on Instagram, Facebook, Twitter or Facebook (organic post). The idea is that this first free giveaway will allow you to get familiar with the system and help according to your needs.
For applications with a registration form such as games, spin the wheel, trivia, voting contests, promotions with discount codes or any other dynamic from the Easypromos portfolio, we follow the same philosophy. Just by having an Easypromos account, you will be able to create and fully customize the desired application. Once you have your promotion configured, you can test it using the "Test Mode" tool, which allows you to participate in the promotion and check how the user experience is. It also allows you to share the promotion with your teammate, with your boss or with the client without having the promotion active.
To ease the process of creation of the promotion, all the dynamics are created with a default template, so that it will not be necessary to start the promotion configuration from scratch, as the system will do it for you. For example, if you want to make a Word Search or a Puzzle, you will have all the screens designed, the predetermined texts and some predefined game dynamics. At any time you can change them for your own texts, your logo, colors, but this way in a few minutes, you will get an idea of how the system works.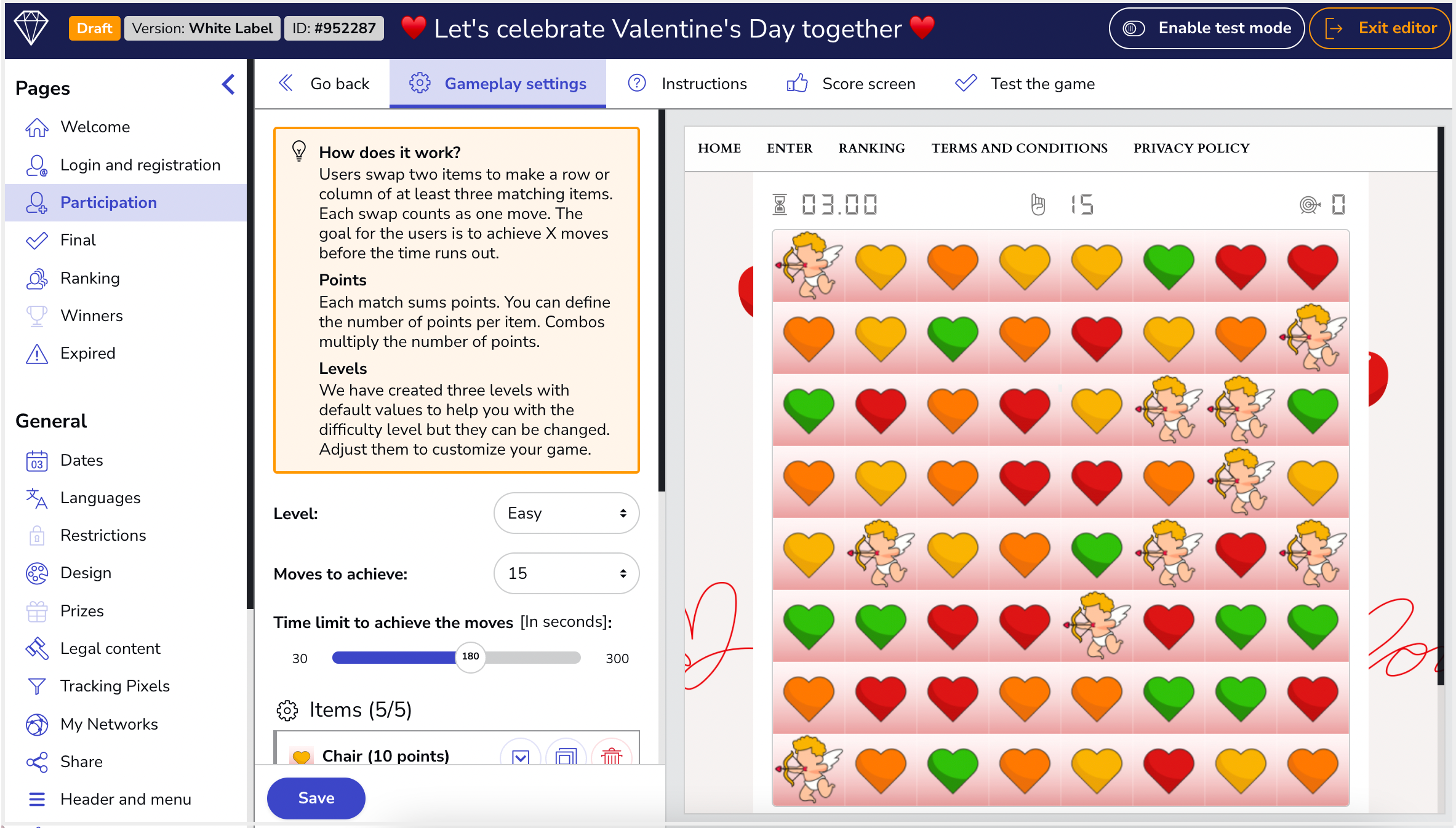 When you feel like the promotion you have created is exactly how you need it to be, is when you will consider activating and launching it. It is only at that moment when the system will ask you to enter your payment information. Easypromos will generate an invoice that can be downloaded from the same administration panel as soon as the payment has been made.
Throughout the creation and testing process, you will have Easypromos customer service available, which will help you both solve specific questions about the promotion you are setting up and answer more generic doubts about good practices or recommendations to carry out a successful promotion.
What are you waiting for? Enter and learn how to be an Easypromos expert! 😀