2021-05-05 - Incorporation of Social Login with LinkedIn and Share on LinkedIn Follow
New features were uploaded to the platform today and are now available. The LinkedIn social network has been incorporated as to offer two new functionalities of the application:
1. Social Login via LinkedIn accounts
Promotions that work with the Login system can now enable LinkedIn as a new social network through which users can identify themselves to participate.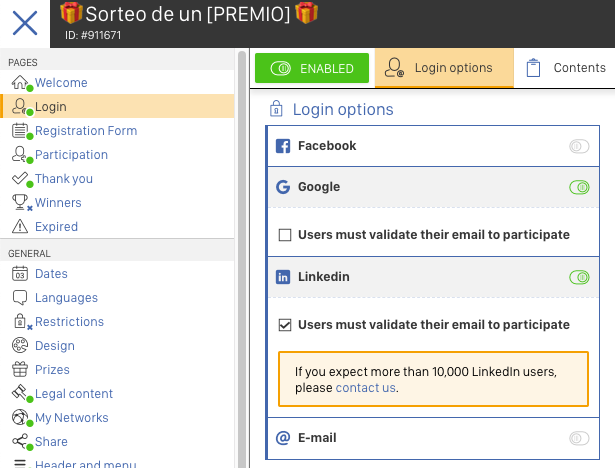 In this way, the options for users to Log in a promotion are expanded, so that they can Login with email, with a Facebook account, with a Google account and from now on, also with a LinkedIn account.
2. Share on LinkedIn
The "Share" button appears on the different screens of the promotion so that users can share the promotion and thus contribute to its dissemination. From now on, the administrator can also configure LinkedIn as a new social network where their promotions can be shared.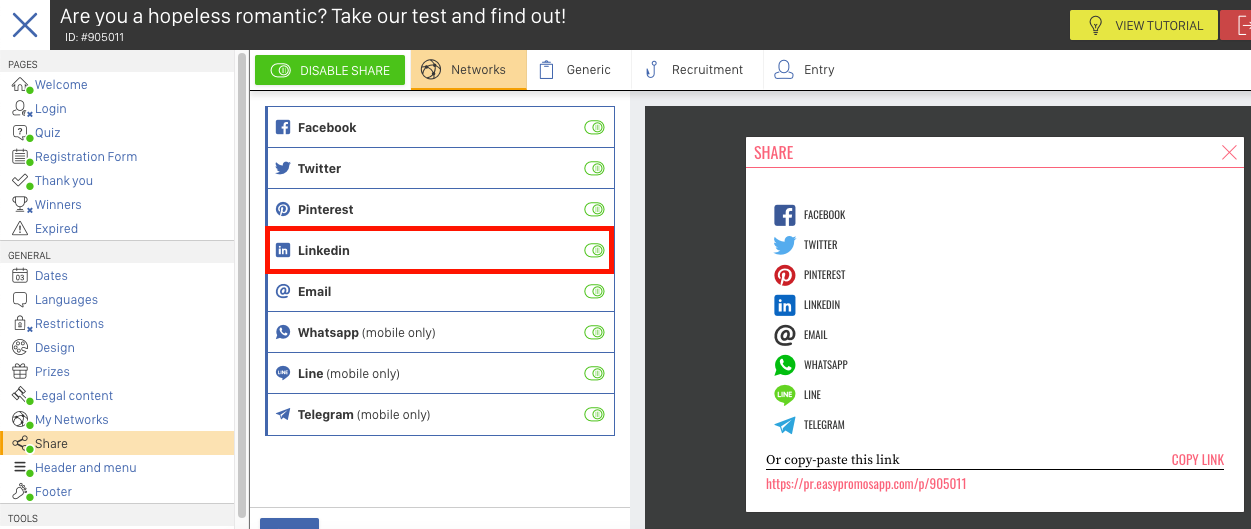 In this way, the social networks and channels where the user can spread a campaign are expanded.