2021-06-30 - Spin the Wheel: Option to hide prizes with no more units left Follow
From now on, promotion administrators have the option of hiding the prizes with no more units left in the prize wheel. This way, the prize will no longer be visible in the Spin the Wheel promotion when all the units have been assigned to the participants.
This option is only available when the following conditions are met:
The application used is Spin the Wheel
The type of prize is "by Probability" or "Instant Win".
There are no more units left of the prize.
This option can be enabled by accessing the Editor > General > Prizes, in the "Options" tab of the prize that you want to hide: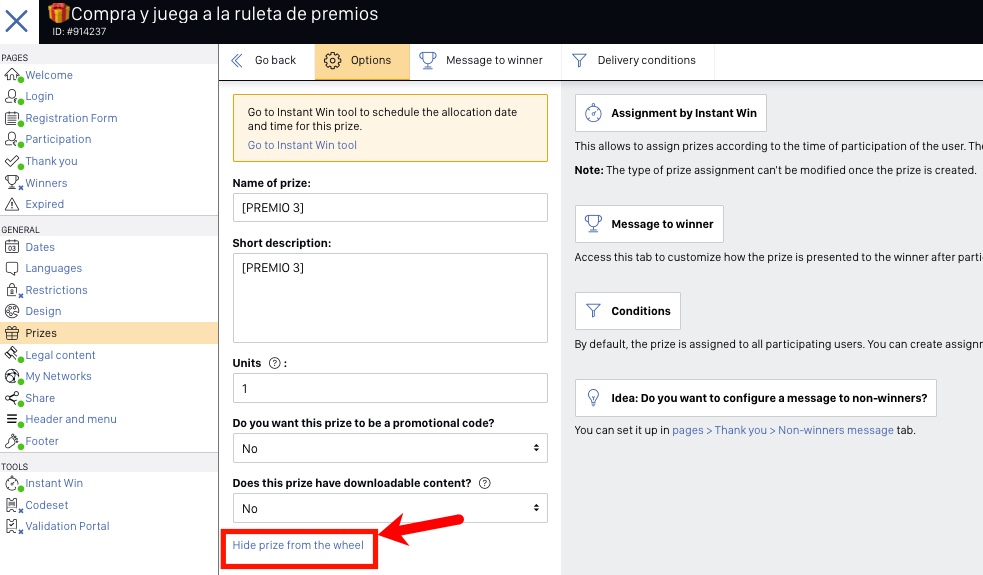 When you click on the option, a confirmation message will be displayed that informs the administrator about two important points:
The action can't be undone, meaning that the prize can't be shown in the wheel again.
The administrator should review the order of the segments of the wheel and the probability of the prizes.