2022-06-14 - New feature available to final users: Button to mute the sound effects of the games Follow
By default, in all games, the movements that users make are accompanied by sound effects, such as applauses when the player completes the challenge, or a failure sound effect if they do not succeed.
A button has been added to the game screen that allows the user to mute these sound effects if desired: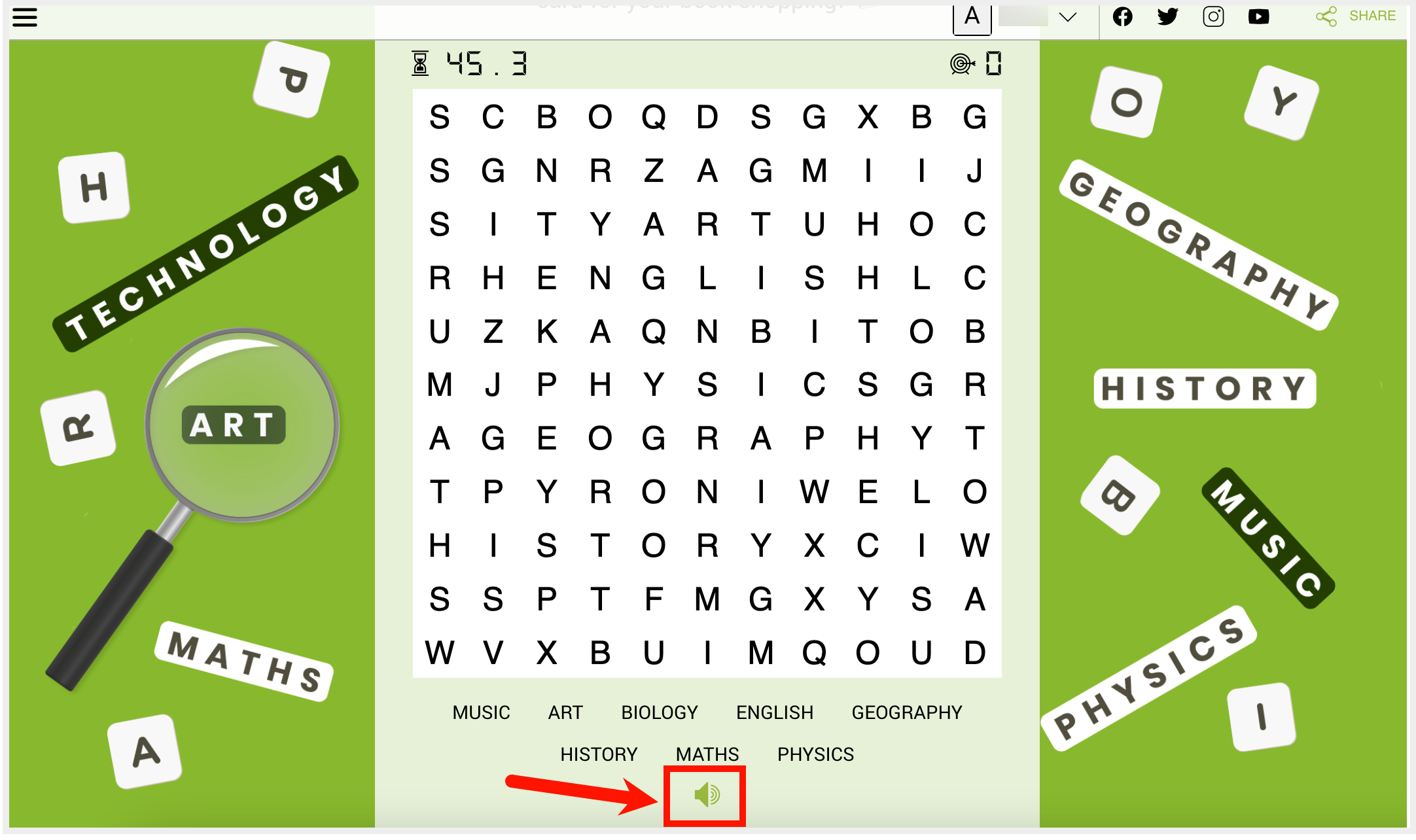 This button is available in the following games:
Puzzle game.

WordSearch.

Memory game.

Match it.

Hidden Objects.

Minesweeper.

Slide&Match.