2022-09-27 - Improvements in the export of the list of participations of a promotion Follow
The administrator of a promotion has the possibility to export the list of Participations of the campaign, which includes all the information related to the user's participation (name and surname, email, date of participation, prize won, etc.).
The file export process has been updated with the following improvements:
Filter to export only participations with a prize
A file can be generated which will include only the participations in the promotion where a prize was assigned, to obtain the necessary information related to the participations and prizes distributed. This functionality is especially interesting in promotions where prizes are assigned instantly, such as a Prize Wheel, a Scratch & Win, or a Reveal & Win promotion, in order to download a list of the prizes assigned in the promotion with the full information related to each winner's participation.
To do this, in the "Users" section of the promotion, click on the "Export" option and then select the "Participations" tab, following the steps shown in the screenshot below: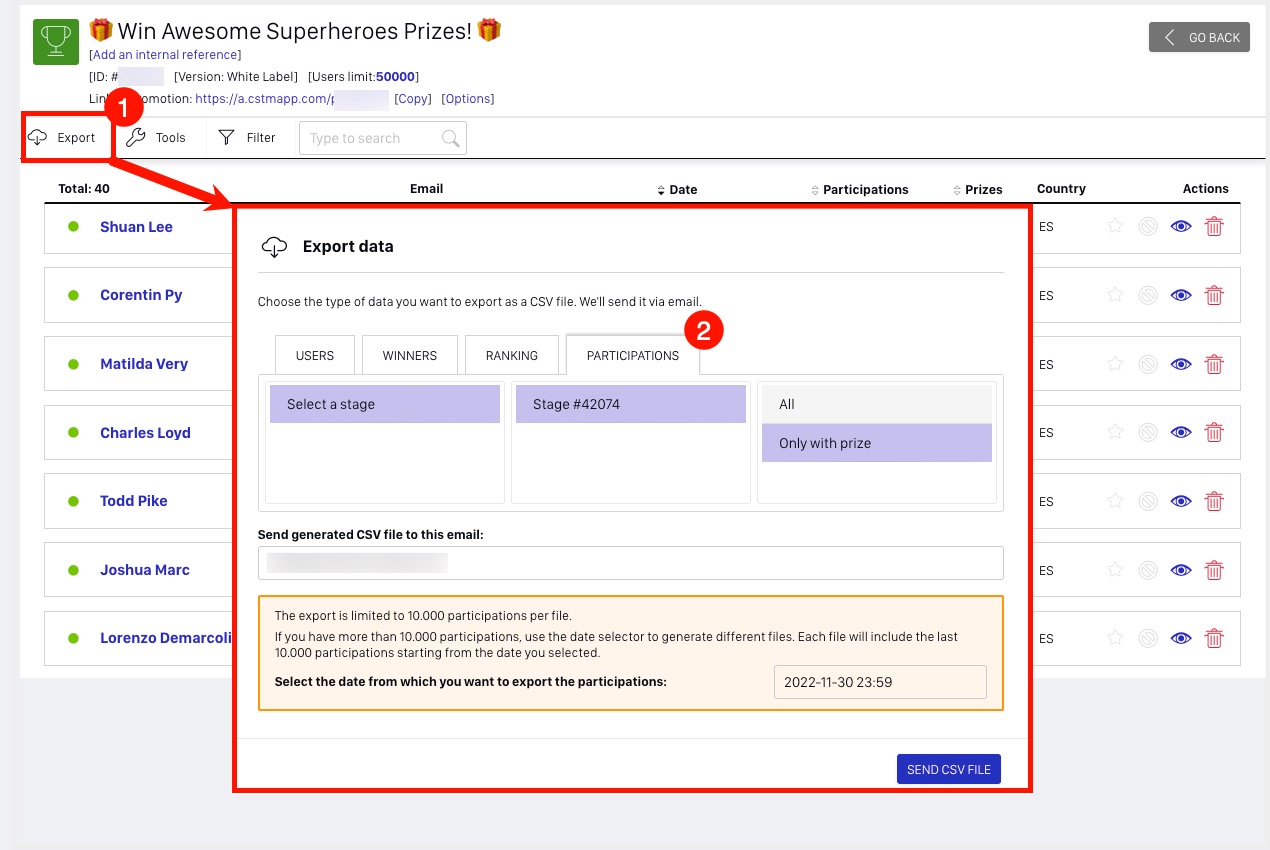 Limit of participations export to a maximum of 10,000 records per file
An improvement has been uploaded to optimize the download of the files of participants in promotions that manage a high volume of users. From now on, the export of the participation file is limited to 10,000 records per file.
If you have more than 10,000 entries, you can use the date selector to generate different files. Each file will include the last 10,000 participations from the selected date.