2022-10-06 - New feature: Possibility to configure a weekly participation frequency Follow
The "Participation Frequency" option was updated, including a new type of frequency: the Weekly Frequency.
This new option allows you to configure the number of times per week that users will be able to participate in the participation stage of the promotion (for example, 1 time per week).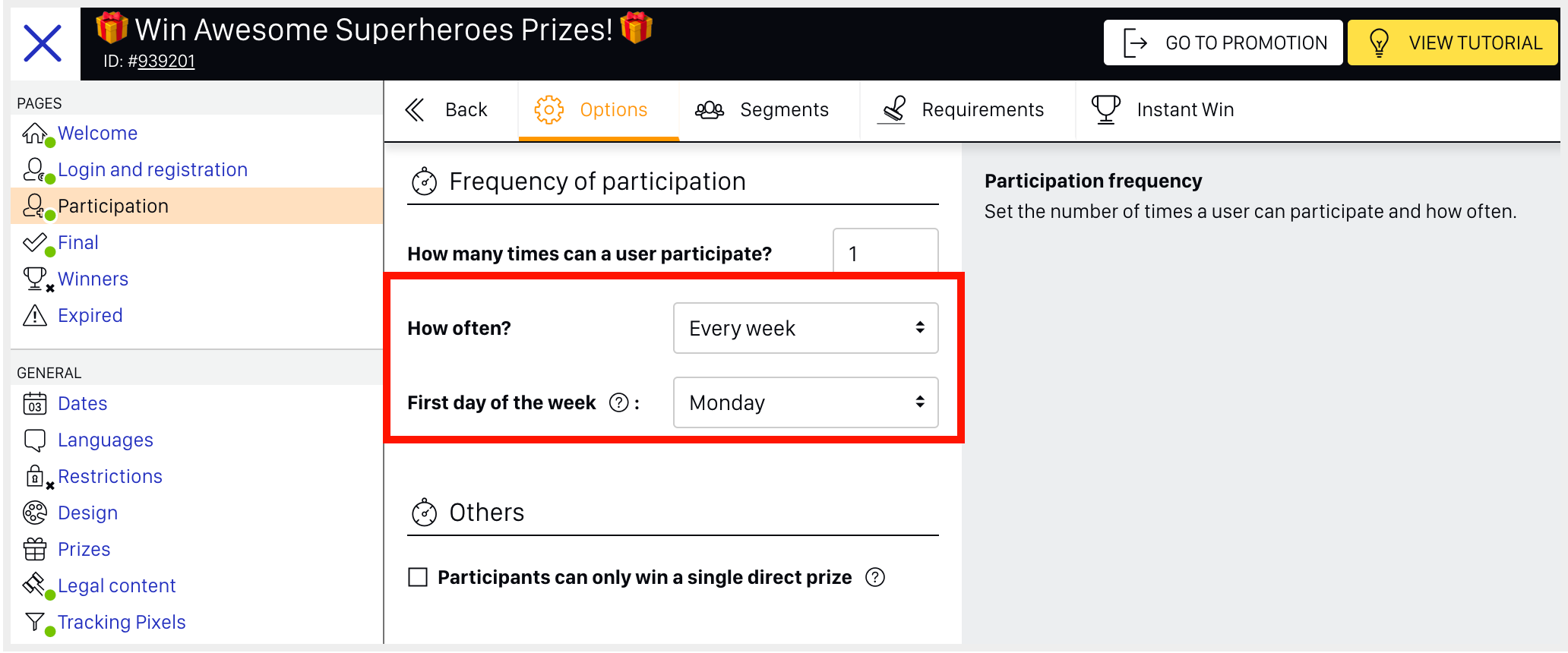 When configuring the weekly frequency, you will be able to determine which is the first day of the week, so that users will be able to participate again from the selected day of the week on, at 00:00 (depending on the time zone of the promotion).
Some practical cases of a promotion with weekly participation:
Multimedia Contest:

users can vote in the gallery of the contest on a weekly basis. For example: they can cast 1 vote per week throughout a month-long contest.

Draw based on participation

: Users can check-in weekly, thus allowing them to accumulate additional entries for the final draw.