2022-10-06 - New "Tracking Pixels" tool Follow
We have added a new tool, available for all applications created in the White Label versions (Not included in Premium and Basic promotions) for a complete management of the tracking pixels that are included in the promotion: the Tracking Pixels tool.
This tool allows centralized management of the different tracking codes that the administrator wants to implement in the promotion, from a new section that has been added within the Promotion Editor: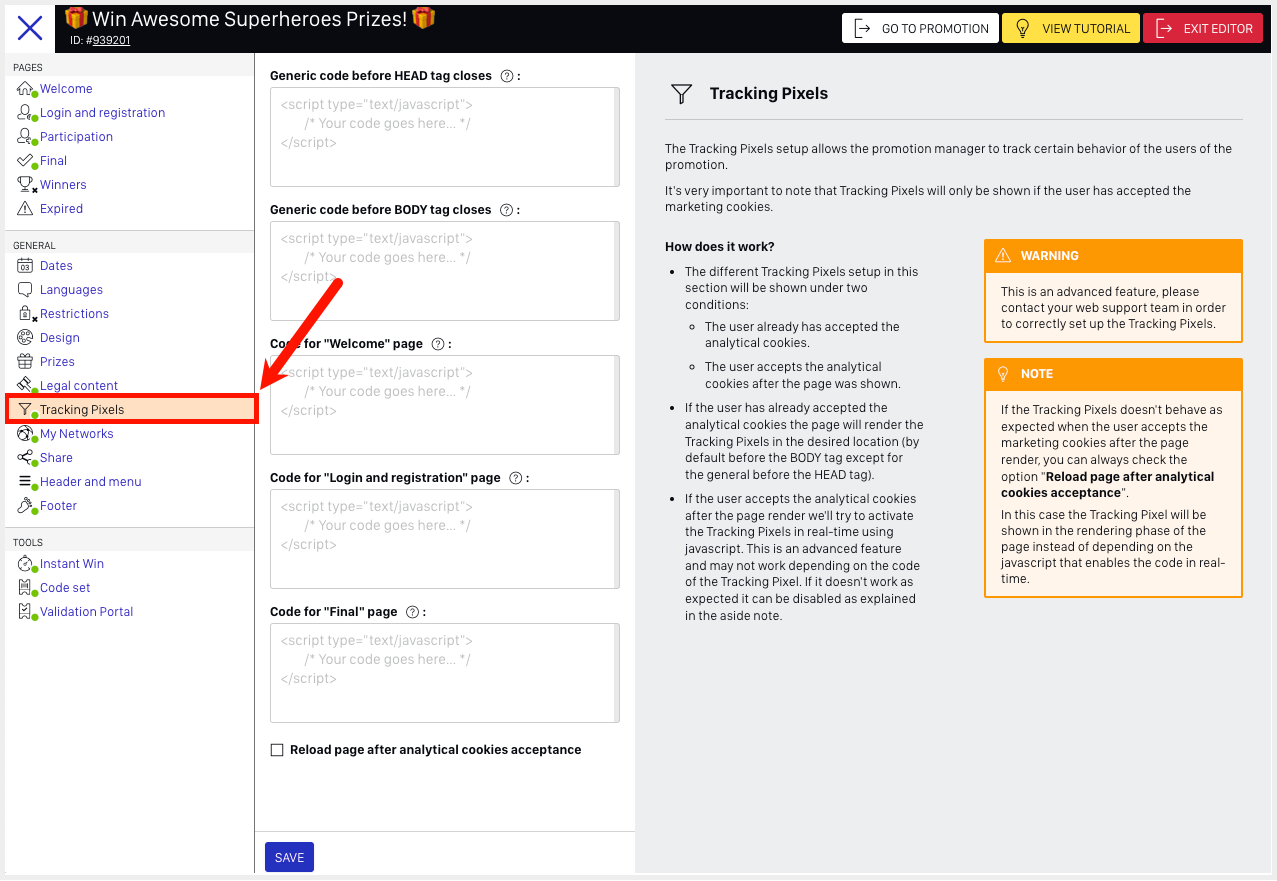 The administrator will be able to enter the javascript code of the tracking pixel separately on the different pages of the promotion:
General code before closing the HEAD tag.
General code before closing the BODY tag.
Javascript code for the "Welcome" page.
Javascript code for the "Login and registration" page.
Code for the "Final" page.
Important note: It is very important to keep in mind that the tracking pixels will only be displayed if the user has accepted the analytical cookies of the promotion.
By default, the different Tracking Pixels entered will be triggered when the user has already accepted the analytical cookies of the promotion. Analytical cookies can be accepted either by accepting all the cookies of the promotion (accept button on the cookie notice), or by accessing the cookie manager and expressly enabling analytical cookies.
In order to use the Tracking Pixels tool, you must first enable the Cookies Policy in the promotion from the Editor > General > Legal texts > Cookies Policy section: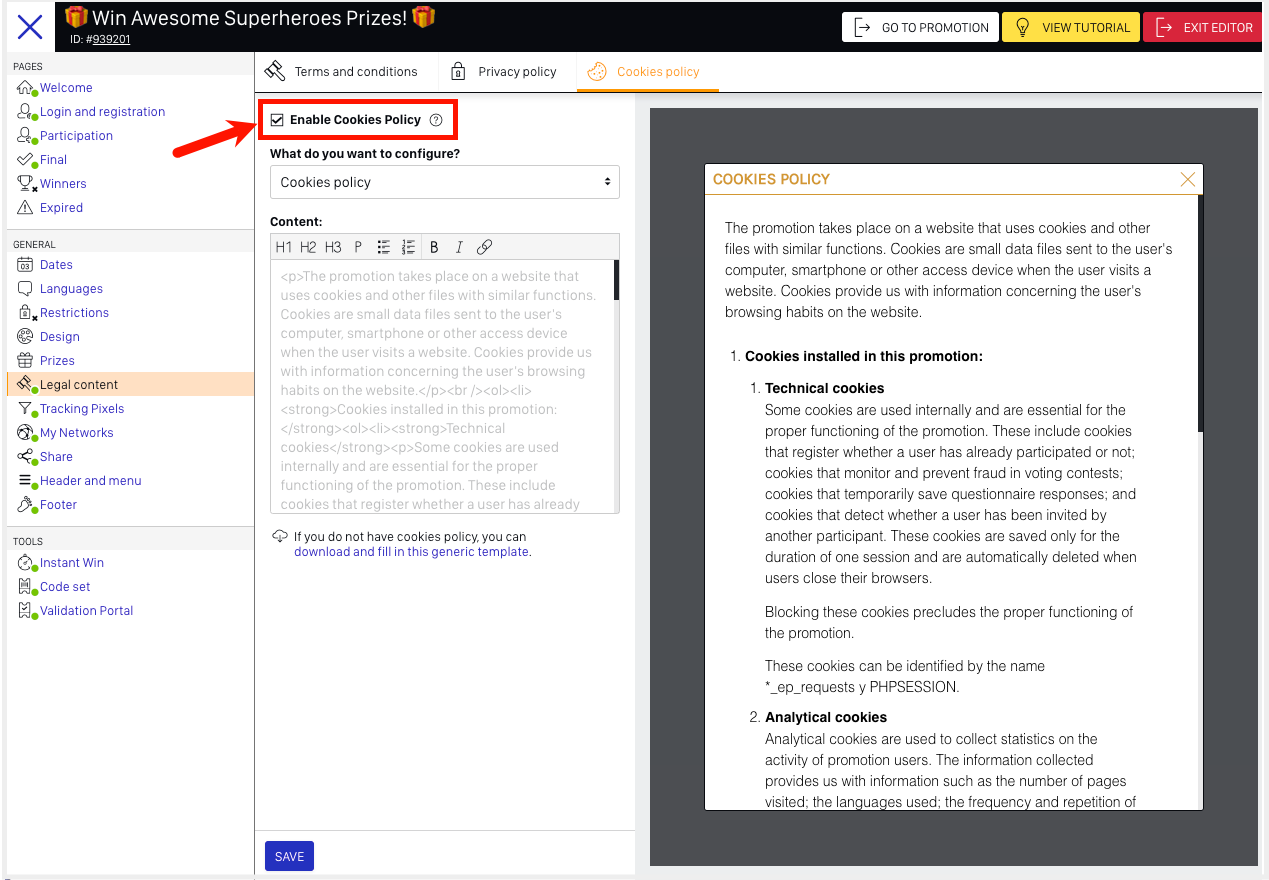 Find out more about the new Tracking Pixels tool and how to use it to manage tracking pixels in your promotion.