Yes, in Premium and White Label versions of Easypromos you have the possibility to limit the promotion to one or several countries. This way, only the users who connect from that country will see the promotion. 
By default, the promotion is open to all countries, as shown in the image of the management page of the promotion you can see below: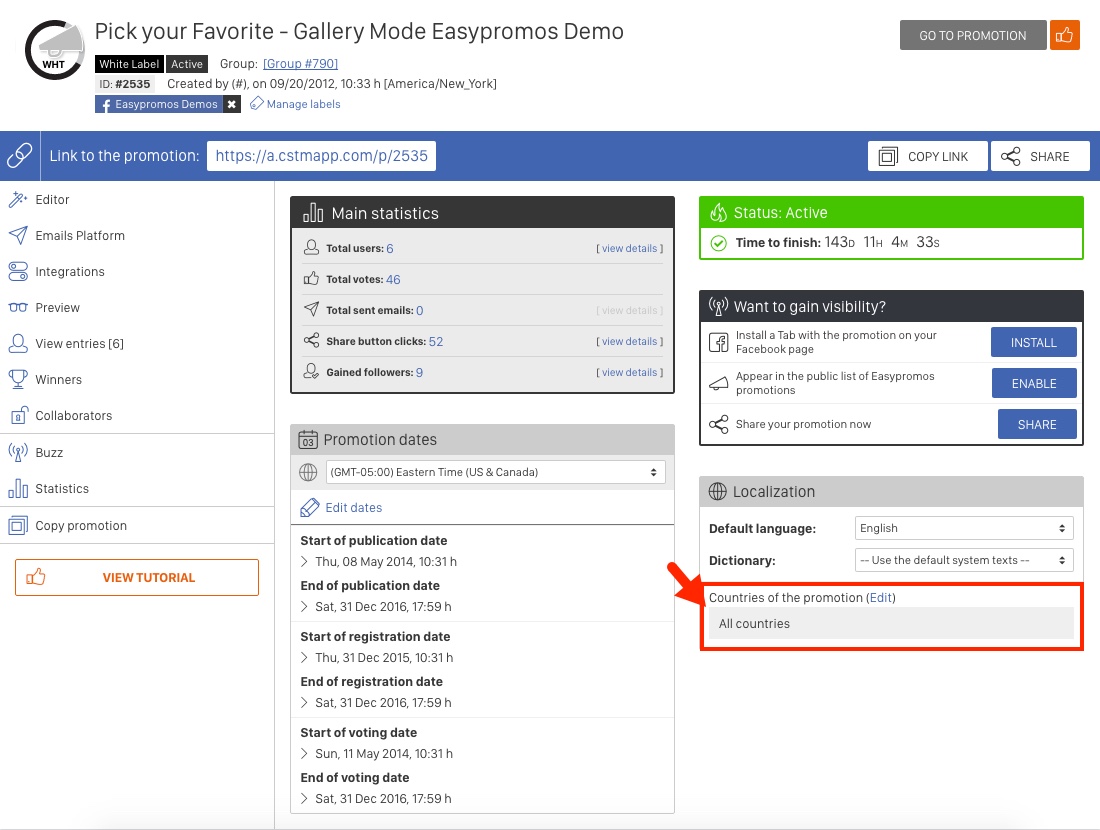 If you don't want to filter the promotion, you don't need to manage this section. On the contrary, if you want to restrict the promotion to certain countries, click on "edit". 
1. Search for the country in "Add new countries". The platform will ease the country search suggesting the options while you write: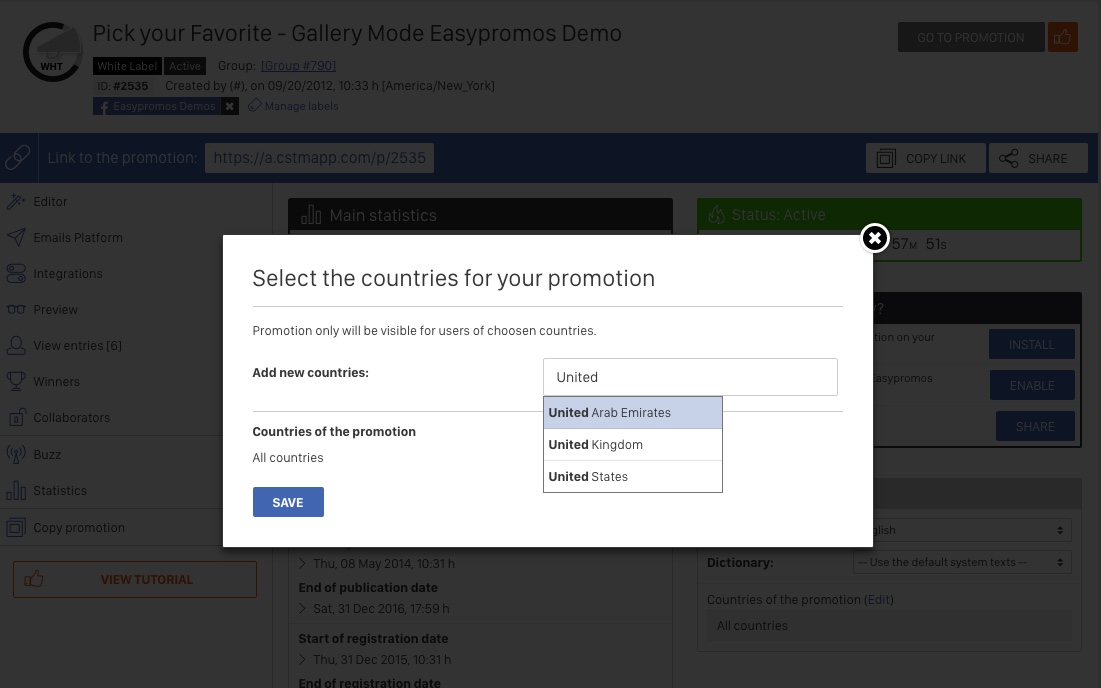 2. Click on the country and it will appear in "Countries of the promotion" section, which means this country is selected.
3. Save changes before closing the window and you will see the selected countries on the management page of the promotion.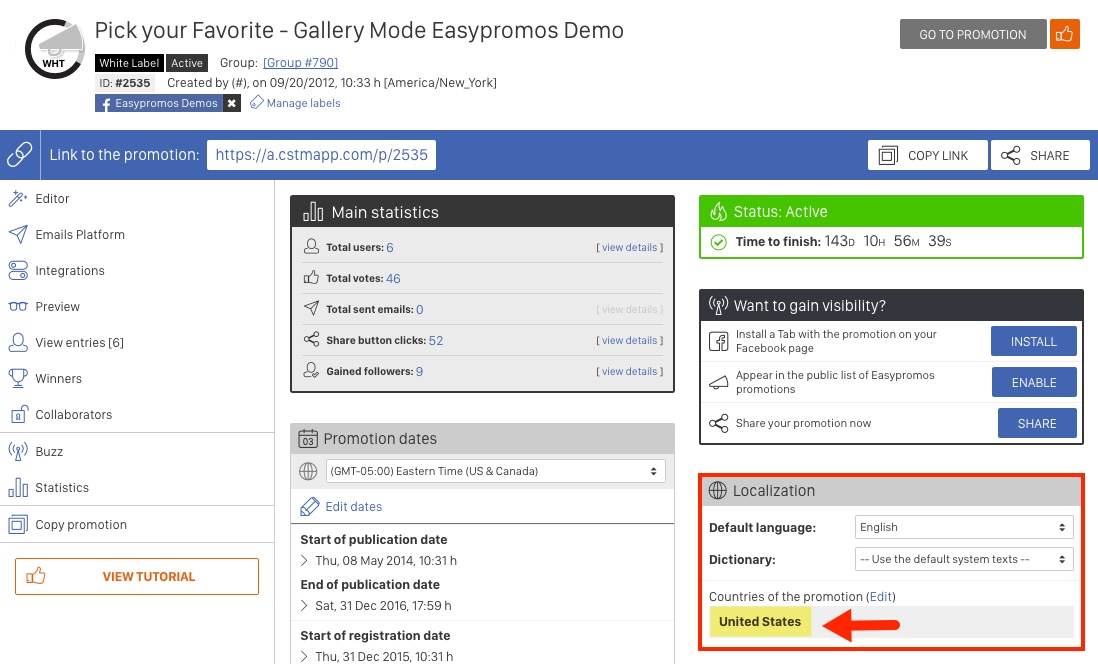 If you want to delete some of them, go back to "edit" and remove all the countries you want from "countries of the promotion" list by clicking on "X". Remove all if you want the promotion to be available in all the countries. Save changes.
If you want more information about filter by country, we recommend you read this article.