If you have a promotion created in a page and you want to use it in another campaign, youc an create a copy of this promotion.

In order to duplicate a promotion, follow these steps: 
1. Connect to the Easypromos Dashboard through the following link: http://admin.easypromosapp.com
2. Locate the promotion you want to duplicate and click the Settings button on the right and select the 'Promotion settings' option: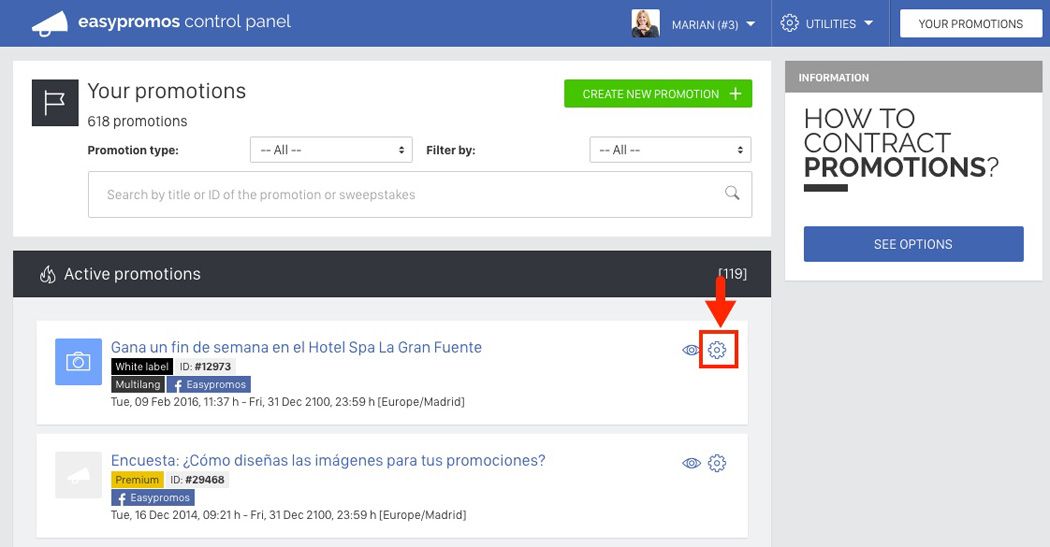 3. You are in the promotion's management page. On the left menu, choose "Copy promotion" option.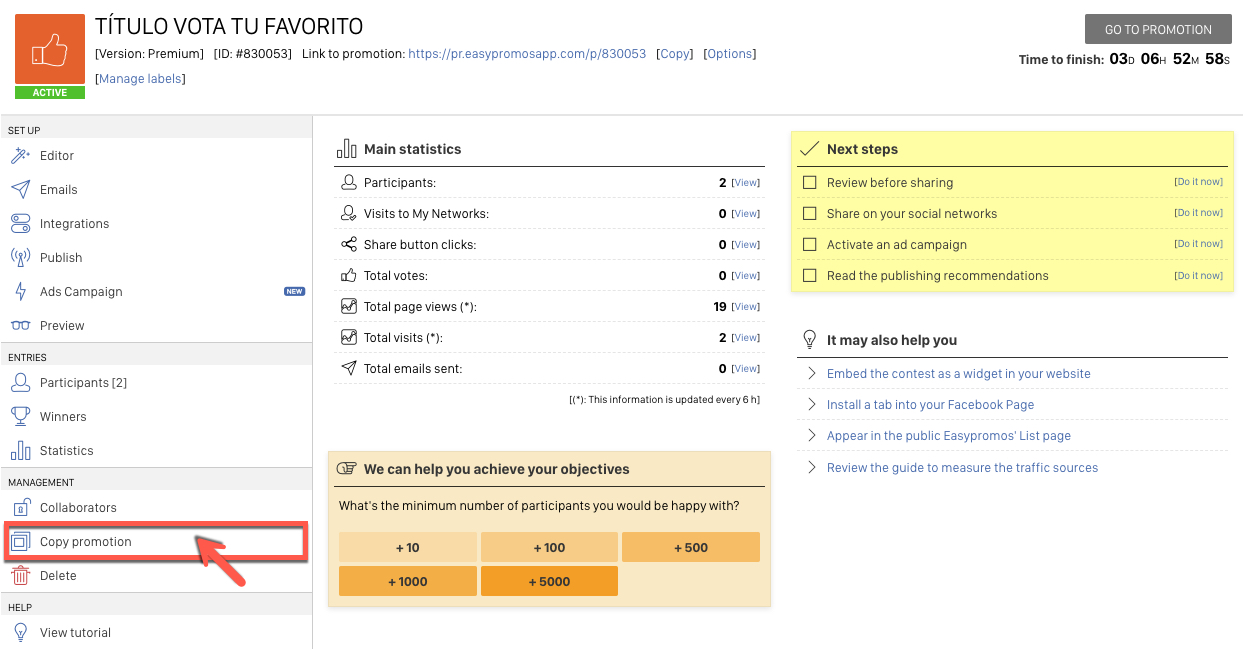 4. Upon some seconds, you will see in the screen the management page of the copied promotion entitled with "Copy of...":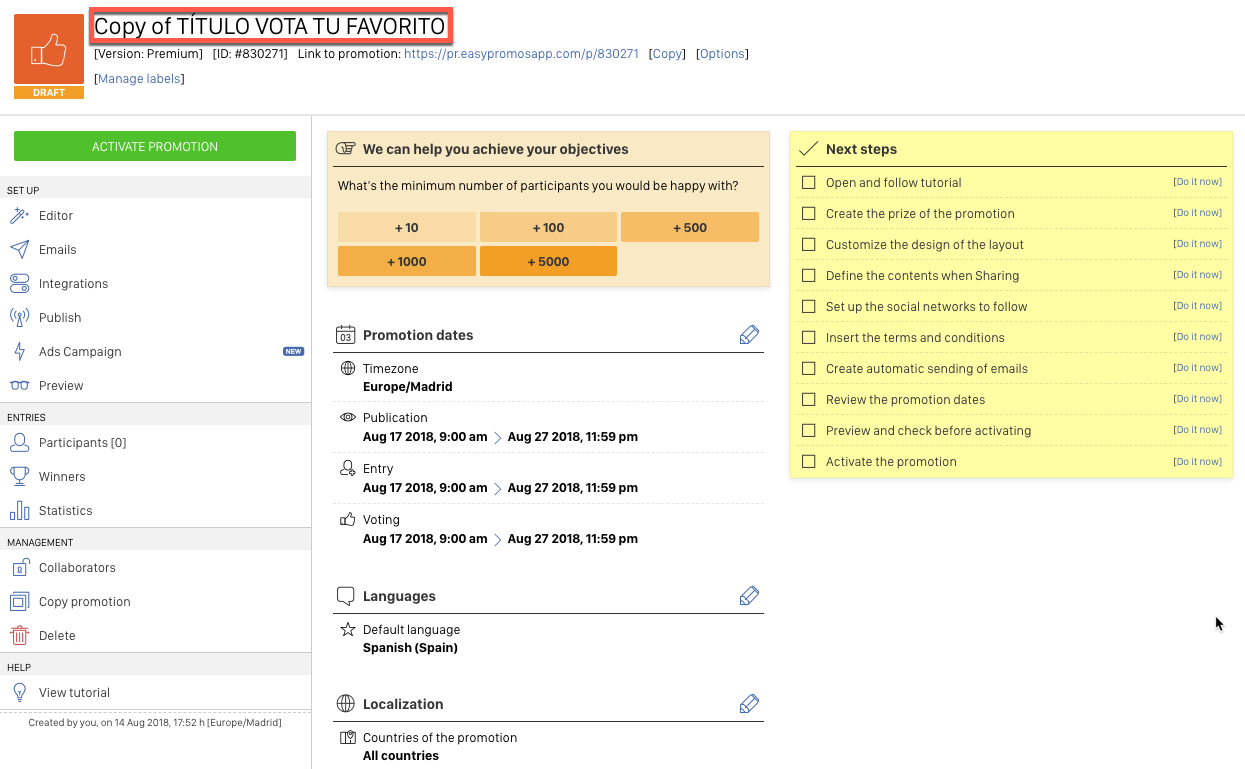 This will allow you to edit the promotion and adjust the settings accordingly, with no need to start from scratch. Once you have checked the promotion and it's ready to go live, the last step will be to activate it and make it visible for the users.