If you have a promotion created in a page and you want to use it in another campaign, youc an create a copy of this promotion.

In order to duplicate a promotion, follow these steps:
1. Connect to the Easypromos Dashboard through this link.
2. Locate the promotion you want to duplicate and click the Settings button on the right and select the 'Promotion settings' option: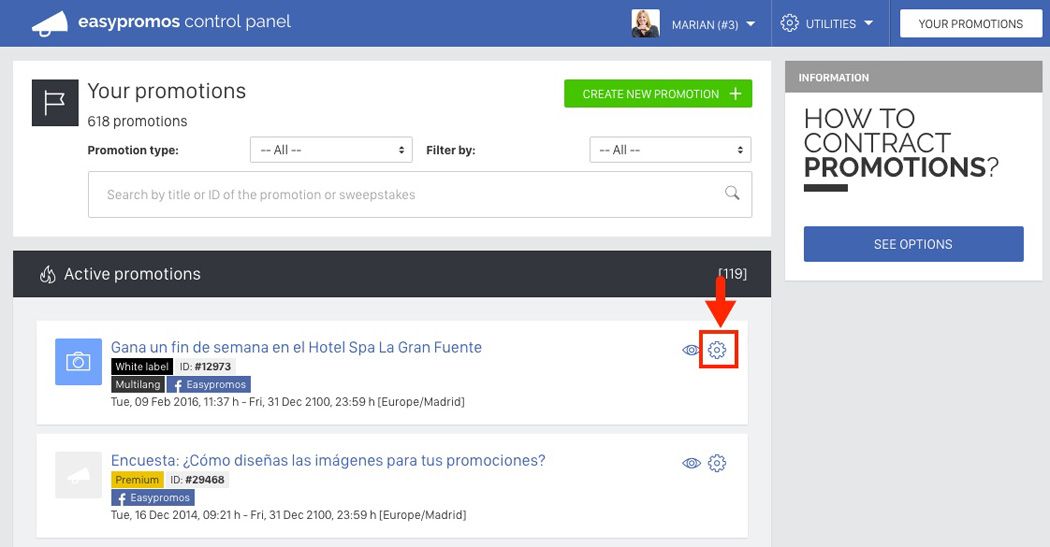 3. You are in the promotion's management page. On the left menu, choose "Copy promotion" option.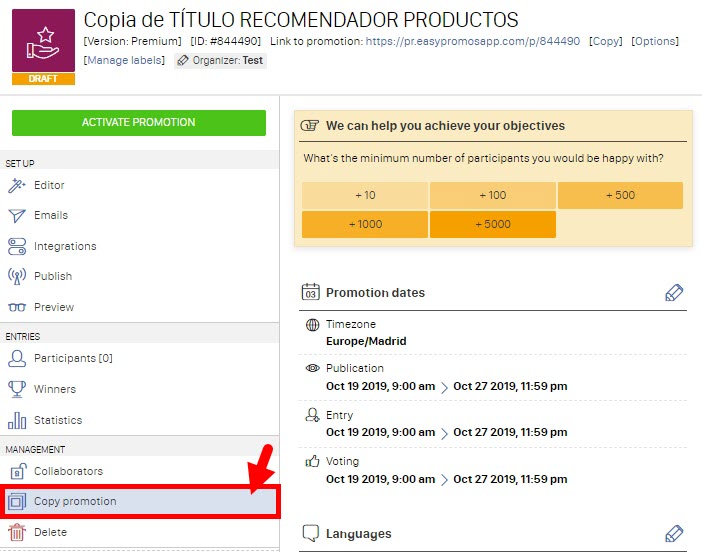 4. Next, a pop-up will open and will allow you to decide which elements included in the promotion you want to also keep in the copied promotion:
You can decide if you want to copy the prizes included in the original promotion.
In case the original promotion is created with the Premium version, you can decide if you want to copy it but in the White Label version to take advantage of the features of this version.
Important:
The system detects the functionalities configured in the original promotion, and when making the copy of the promotion, the system warns the administrator of the following points:
a) Some of the features will also be copied in the duplicate promotion but the administrator must activate them again. Specifically, these are the following options:
Emails Platform: Emails will be copied but will be disabled. The administrator will need to review them and enable them to work.
Code set: The code set will be copied but without any code. The administrator must upload the new codes.
b) On the contrary, the following features will not be copied and the administrator must enable them in the copied promotion:
Custom domain: the custom domain is not copied. The administrator must configure it again in the copied promotion.
Twitter / Instagram integration: Integrations will not be copied. The administrator must connect again.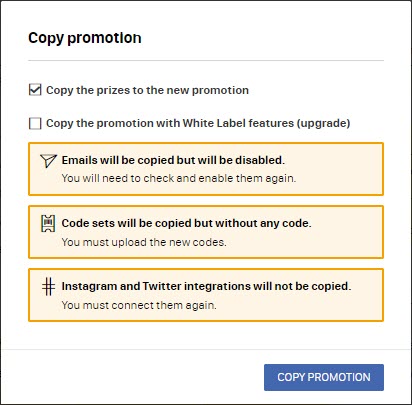 5. Upon some seconds, you will see in the screen the management page of the copied promotion entitled with "Copy of...":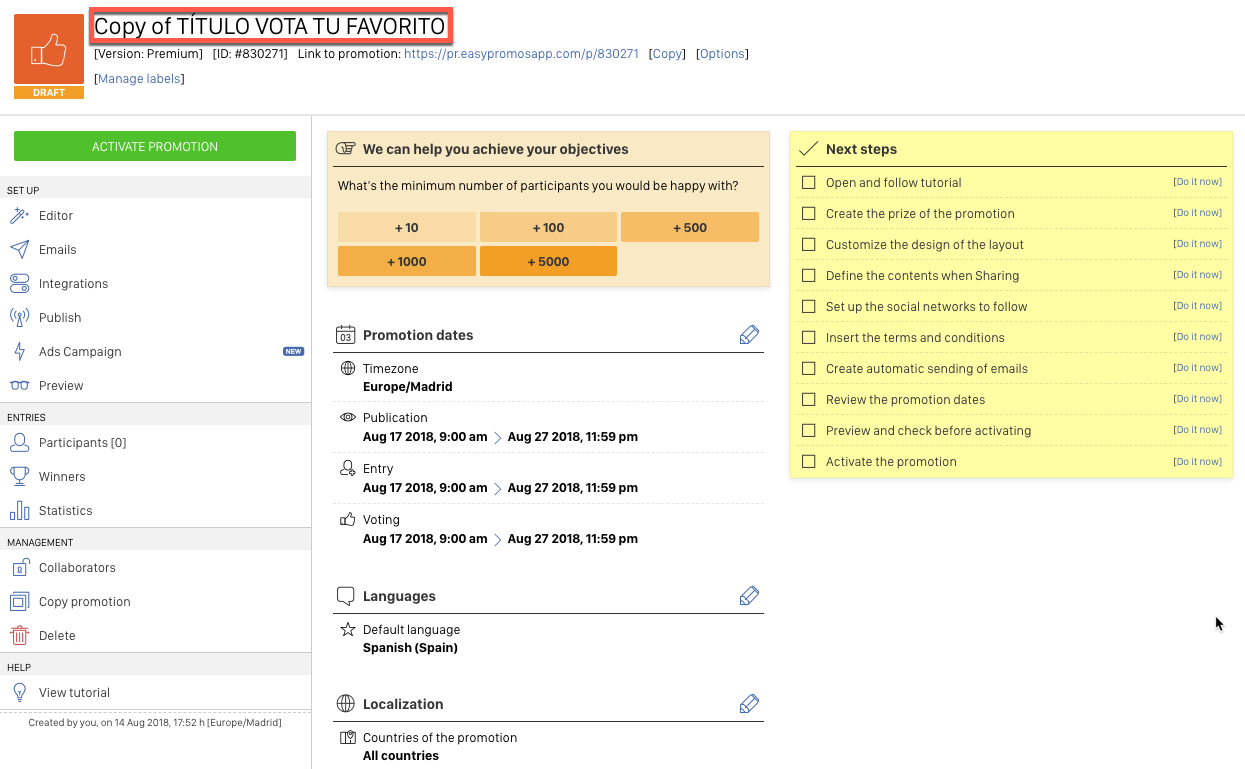 This will allow you to edit the promotion and adjust the settings accordingly, with no need to start from scratch. Once you have checked the promotion and it's ready to go live, the last step will be to activate it and make it visible for the users.