How to insert a conversion pixel in your promotion Follow
Premium & White Label promotions have the option to insert a conversion pixel from an advertising network (Facebook Ads, Twitter Ads, Google Analytics, Google Adwords) in order to measure the effectiveness of your campaigns.
The conversion pixel will be inserted in the promotion's Thank you page, when a user has filled in and submitted the entry form of his/her participation.


In the White Label version, you can insert the tracking pixel in each of the promotion screens (Welcome, Entry form, Gallery and Thank You page).
To add the conversion pixel in the promotion, follow these instructions:
1. Obtain the HTML code of the conversion pixel you want to insert. If it's a Facebook Ads campaign, here you can see how to obtain it.

2. Enter the 'Editor' of the promotion: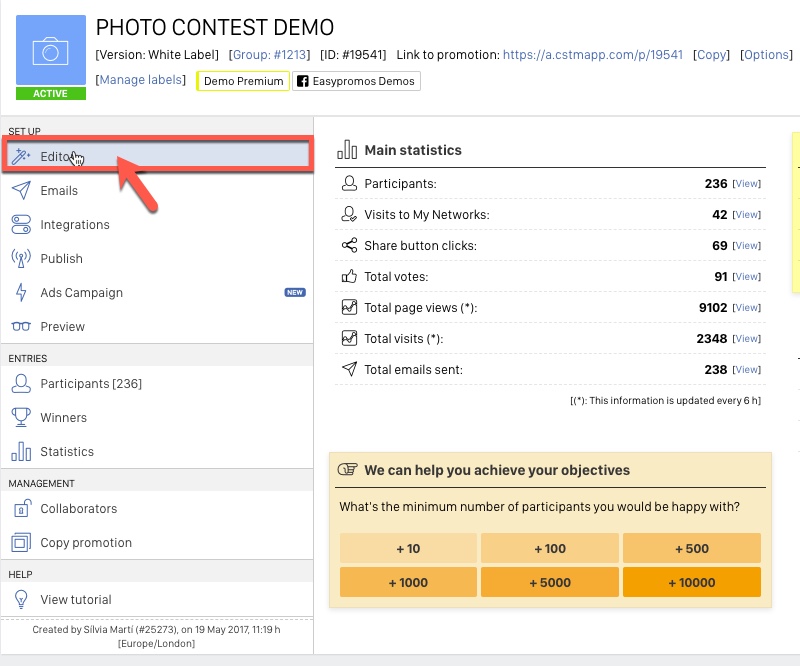 3. To configure the HTML code of the conversion pixel, go to Pages > Thank you > Advanced > "Javascript, HTML and your own code" field: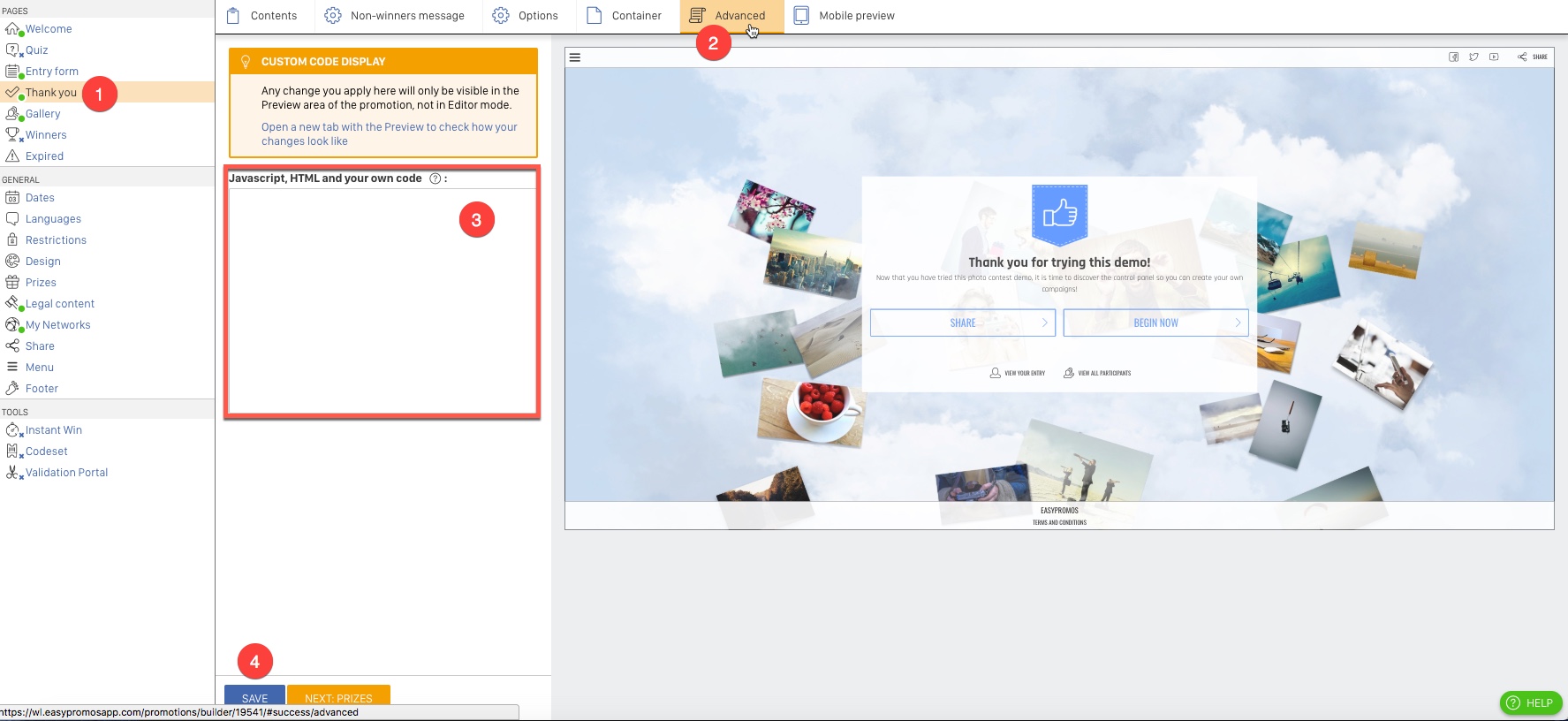 4. Paste the conversion pixel code in the "Javascript, HTML & your own code" field and save changes.