With 'Embed your promotion' widget you'll be able to embed the promotion into any website or blog to give your promotion more visibility and attract more users. The widget is installed in a website and allows visitors to enter the promotion directly from there.
This widget is available for all promotions that are created in Easypromos, no matter the version used - Basic, Premium and White Label - and works for any type of promotion or contest.
The user experience will be exactly the same as if they were participating from Facebook or microsite, that is, user will need to accept the application permissions, they'll be able to vote and share the promotion with their friends.
Once you have created the promotion, in order to embed the promotion into your website you can follow these steps:
1. Acces the Easypromos Dashboard: http://admin.easypromosapp.com
2. Locate the promotion you wish to embed and click on the icon 'Promotion settings':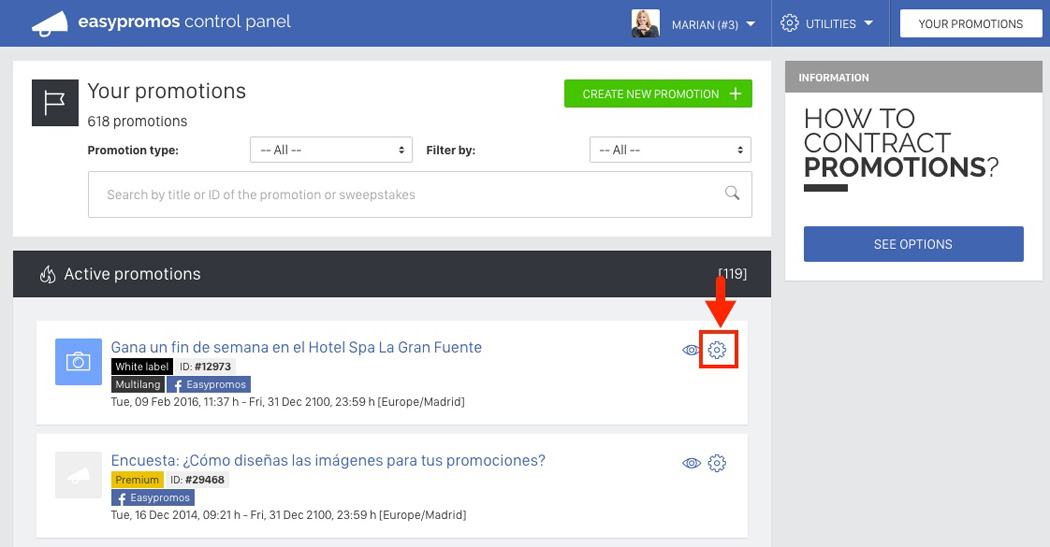 3. Once in the promotion's management page, select the 'Publish' section and click on "Widget" option: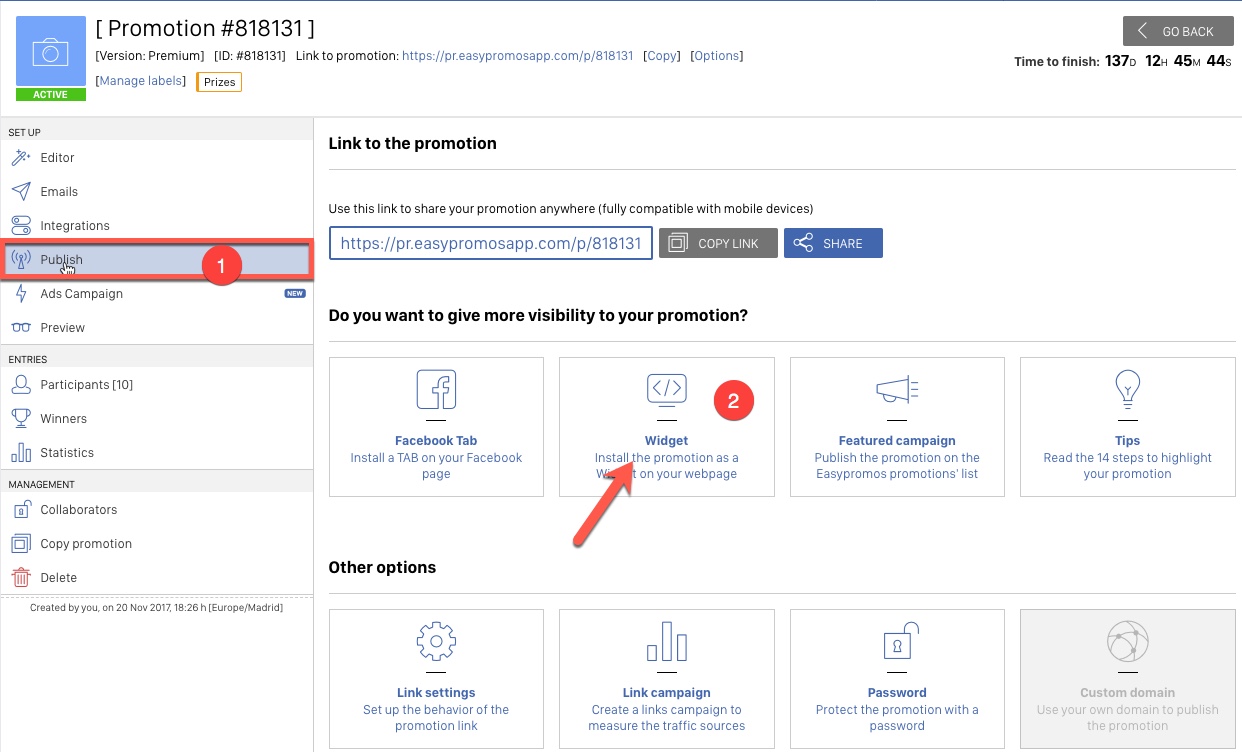 4. Customize the widget dimensions (width and height) to adjust the widget to the available space in your website. Then copy the iframe code and paste it in your website: