2018-10-16 - Advanced Statistics for Giveaways Follow
Starting from today, accounts with the Basic PRO plan or higher have the new advanced statistics module available in the social media giveaways (Facebook, Instagram, Twitter and Multi-Network).
The advanced statistics module produces an instant, detailed analysis of your giveaways. The module includes:
Number of unique users.
Charts showing participation per day.
Peak hours for participation.
Percentage and distribution of participants from different social networks.
Export list of unique users to Excel.
Top 10 participants.
Download charts in JPG, PNG or PDF format.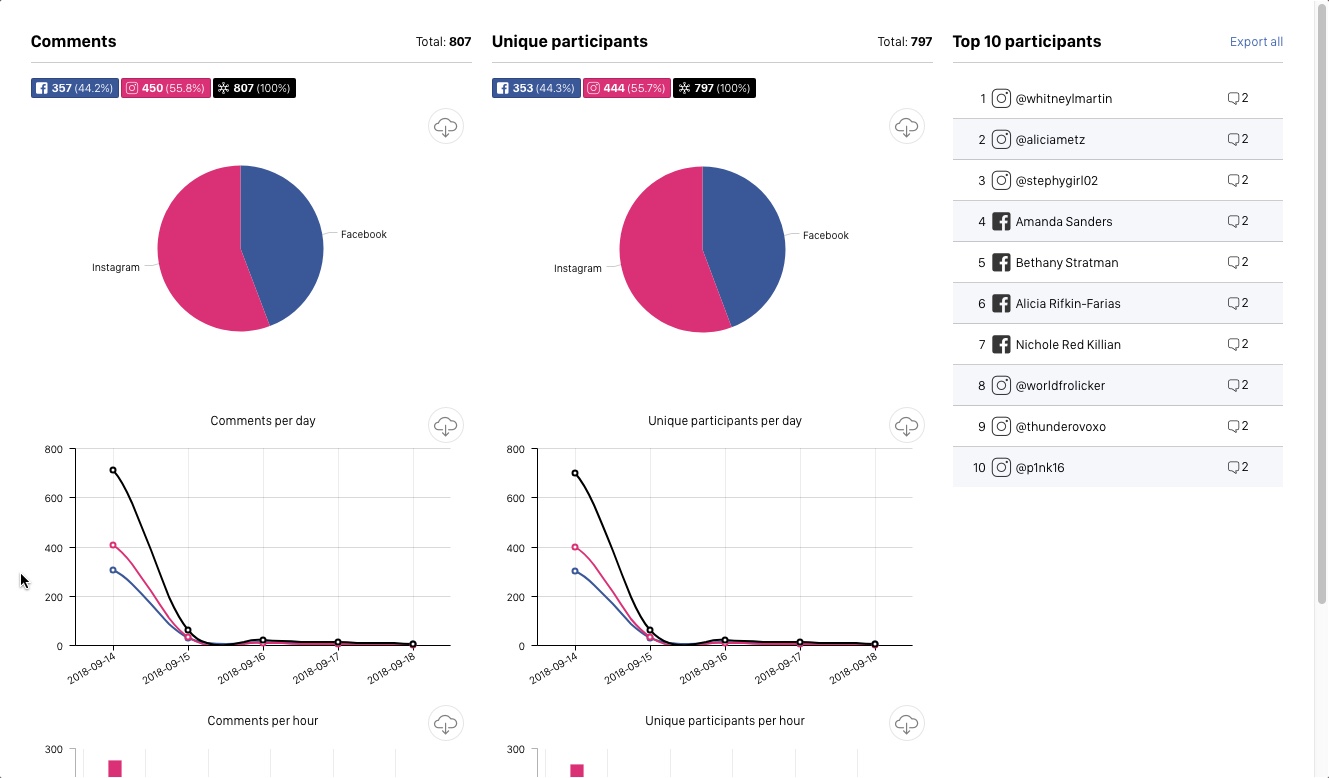 Discover all that the advanced statistics module in social media giveaways include.