2019-12-12 - Update to the Mailchimp integration Follow
The Mailchimp integration that allows to synchronize and automatically import the registered users in a promotion to a Mailchimp list, has been updated with a new system that makes connecting with the organizer's Mailchimp account easier.
Until now, to enable the integration with Mailchimp, you had to create an API Key in the Mailchimp account and then link the API Key to the promotion by entering a password in the integration set-up.
From now on, it's no longer necessary to create the API Key. The integration is now enabled simply by connecting with the Mailchimp account and logging in with the credentials which makes the process of enabling the Mailchimp integration a lot more simple: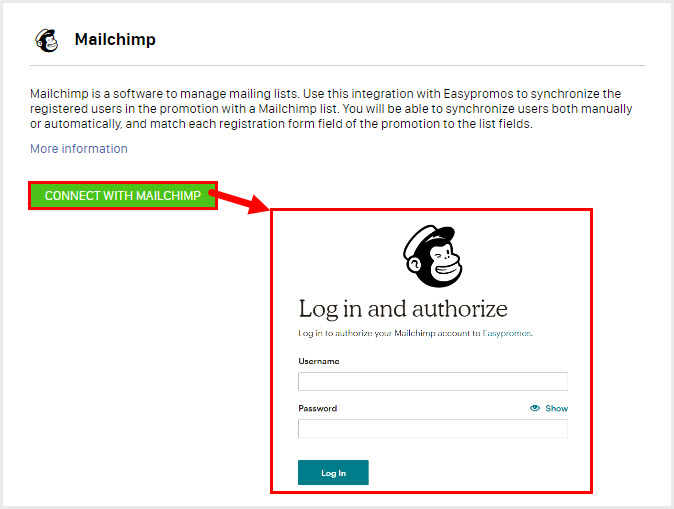 Here you can check the tutorial that explains the step by step of how to enable the Mailchimp integration and the available options.